What Is the Penuma Penile Implant?
The Penuma penile implant is the first FDA-cleared implant for cosmetic male enhancement. It was developed by world-renowned urologists who work with men like you every day. Dr. Tariq Hakky is thrilled to be able to offer this revolutionary, confidence-boosting implant at Atlanta Cosmetic Urology.
The Penuma implant is made of medical-grade silicone and is removable. However, we think you'll love it because of its reliable outcomes for increasing erect girth up to 1 – 2 inches and boosting flaccid length. The implant does not interfere with penile function, provides a natural look to an enhanced penis, and has been backed by extensive peer-reviewed research for more than a decade. If you are interested in an effective enhancement solution, contact us today to set up a consultation with Dr. Hakky to learn more about Penuma.
Reviews
"Dr Hakky is the best around ! After having a major car accident in 2007, I had very bad nerve damage after my pelvic surgery and ED was a serious issue! I tried other options for years and We talked and the Titan implant and it was the very best option! Awesome Doctor, and Fantastic work ! My life has completely changed for the better! I'm a brand new man. I highly recommend Dr Hakky ! He treats all of his patients with respect and the best knowledge you will receive about whatever issues you are having! He will definitely get any issues squared away !"
- L.T. /
Google /
Apr 24, 2021
"My husband and I heard about Dr. Hakky through a close family friend. We went in for a consultation and he was nothing but respectful and professional in every sense. He made my husband feel comfortable which is extremely rare being that he absolutely hates seeing ANY DOCTOR lol! It was a match made in heaven and to this day my husband still goes into see him! He does not trust anyone else! He's the best "dick doctor" in GA!"
- S.S. /
Google /
Mar 22, 2021
"Dr. Tariq Hakky is one of the best urologists I have had the pleasure of meeting. He is knowledgable, well informed, friendly, and above all a true professional. I received a penile implant and he performed a great surgery. I had very little pain and almost no bruising at all. I couldn't be happier with the result. Highly recommend him if you're suffering from ED and are looking to get an implant."
- M. /
Healthgrades /
Dec 29, 2020
"Excellent work."
- J.V. /
Google /
Jul 28, 2020
"My wife and I have been struggling with fertility and we were recommended to Dr Hakky. He was super detailed and really took the time to understand our issues. His ability to listen and problem solve is worth the extra driving to his office."
- C.C. /
Google /
Jul 14, 2020
Previous
Next
Who Is A Good Candidate For the Penuma Implant?
The best candidates for Penuma implant surgery are 21 and over and are interested in cosmetic male enhancement. It should be noted that the Penuma implant is not a solution for erectile dysfunction. If you are concerned about ED, Dr. Hakky can help, but you are likely not a candidate for the Penuma implant. You might also not be a candidate for the Penuma implant if you have had fillers, fat, or silicone injected for penile enhancement purposes previously. Before confirming your implant eligibility, we will thoroughly review your medical history, current well-being, and prescriptions.
How Is the Penuma Penile Implant Surgery Performed?
After confirming that you are a good candidate for Penuma, Dr. Hakky will choose the size of implant best for your penile enhancement. The penile implant surgery is performed under general anesthesia at an accredited surgery center. The implant is inserted underneath the penile skin through an incision on the scrotum. It is placed along the shaft of the penis and does not cover the urethra. In all, the procedure typically takes approximately an hour.
What Should I Expect After Getting the Penuma Implant?
After Dr. Hakky installs the implant and closes your incision, he will install a Jackson-Pratt drain at the incision site to help remove excess fluid buildup. This will likely remain for 2 – 3 days, at which time it is removed at a follow-up appointment to ensure that you are healing successfully. Patients can typically return to something close to their normal routines a few days after the procedure but will be provided with postoperative instructions to decrease the risk of any complications. Typically, men who get a Penuma implant will be asked to refrain from sex for at least six weeks and should not touch their penis except to urinate for four weeks. Dr. Hakky will make sure to review your recovery timeline and aftercare instructions in detail before and after the procedure.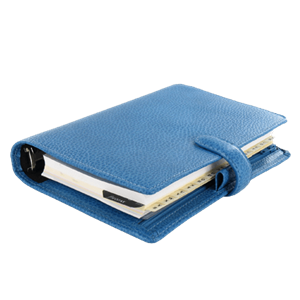 A Reliable Male Enhancement Solution
The Penuma penile implant is an effective, FDA-cleared implant that can help men gain confidence through penile enhancement. Dr. Hakky is excited to offer this procedure at Atlanta Cosmetic Urology for Atlanta, GA-area men who want to increase erect girth and flaccid length with a trusted solution backed by years of research. If you want to learn more about Penuma and if it could be the right penile enhancement treatment for you, call us to set up a consultation at your earliest convenience.
Related Procedures