Are you concerned about your ability to have an erection and would like to talk to an experienced, board-certified urologist about starting medication for erectile dysfunction (ED)? Fellowship-trained urologist Dr. Tariq Hakky would like to consult with you about medication options that you may qualify for after a consultation. He will begin your evaluation by asking about your medical history, documenting your current medications, performing a physical exam, and running blood tests to take an overarching look at your health. Fortunately, at Atlanta Cosmetic Urology, there are several medication options available. Dr. Hakky can prescribe medications, like Viagra, Cialis, Levitra, and Stendra.
Dr. Hakky will select the medication that best matches your needs and individual concerns based on the findings of your diagnostic blood work and exam. We invite you to schedule a one-on-one consultation with him at his Atlanta, GA office. Contact our team at Atlanta Cosmetic Urology if you have any questions about how ED medication can benefit you.
Reviews
"Dr Hakky is the best around ! After having a major car accident in 2007, I had very bad nerve damage after my pelvic surgery and ED was a serious issue! I tried other options for years and We talked and the Titan implant and it was the very best option! Awesome Doctor, and Fantastic work ! My life has completely changed for the better! I'm a brand new man. I highly recommend Dr Hakky ! He treats all of his patients with respect and the best knowledge you will receive about whatever issues you are having! He will definitely get any issues squared away !"
- L.T. /
Google /
Apr 24, 2021
"My husband and I heard about Dr. Hakky through a close family friend. We went in for a consultation and he was nothing but respectful and professional in every sense. He made my husband feel comfortable which is extremely rare being that he absolutely hates seeing ANY DOCTOR lol! It was a match made in heaven and to this day my husband still goes into see him! He does not trust anyone else! He's the best "dick doctor" in GA!"
- S.S. /
Google /
Mar 22, 2021
"Dr. Tariq Hakky is one of the best urologists I have had the pleasure of meeting. He is knowledgable, well informed, friendly, and above all a true professional. I received a penile implant and he performed a great surgery. I had very little pain and almost no bruising at all. I couldn't be happier with the result. Highly recommend him if you're suffering from ED and are looking to get an implant."
- M. /
Healthgrades /
Dec 29, 2020
"Excellent work."
- J.V. /
Google /
Jul 28, 2020
"My wife and I have been struggling with fertility and we were recommended to Dr Hakky. He was super detailed and really took the time to understand our issues. His ability to listen and problem solve is worth the extra driving to his office."
- C.C. /
Google /
Jul 14, 2020
Previous
Next
To determine if you are an appropriate candidate for ED medications, Dr. Hakky will assess your medical history, overall health, and any medications you are currently taking. Any other services or procedures you are receiving as a part of your ED treatment plan will also impact your candidacy for medication. Once he has gone over your patient profile, Dr. Hakky will be able to recommend the correct ED drug to best suit you.
Atlanta Cosmetic Urology offers prescriptions for the leading medications aimed to treat erectile disorders. While you can purchase some of these online, it is neither safe nor advised, as each medication comes with its own precautions and interactions. You need to take medication prescribed by a trusted doctor who is trained to know about potentially dangerous combinations of ED medication with other medical conditions or therapies you take for other health issues.
Please seek out the professional medical advice of Dr. Hakky, a board-certified urologist, who has more than a decade of experience in treating and monitoring ED. His esteemed Atlanta, GA practice welcomes all patients and encourages those who have an erectile disorder to seek qualified professional help.
Viagra was the first ED medication to be approved by the Food and Drug Administration (FDA). Because of this, the "little blue pill" is a well-known medication in this industry. You can take your once-daily Viagra pill 1 – 4 hours before you intend to have sexual intercourse.
Before taking Viagra, you must first ensure that you are sexually stimulated because you cannot generate an erection just by taking the medicine if you are not aroused. Viagra typically starts to work after 30 – 60 minutes, although it could take longer. Viagra can be taken with or without food but should only be taken once daily.
Another well-known drug for the treatment of ED is Cialis, an often-prescribed medication by Dr. Hakky. Unlike the other medications, Cialis is not always recommended to be taken every single day (a maximum of one dose every 24 hours) and should only be taken as advised by Dr. Hakky. You should take this medication at least 30 minutes before sexual intercourse. Once responsive, you will achieve and maintain an erection firm enough for penetration. You can take Cialis with food or without.
A medication designed to address the symptoms of ED, Levitra treats male impotence and allows takers to generate an erection that is suitable for penetration. Intended to be taken no more than once daily, Levitra is known to take effect in roughly one hour. Like the other medications, Levitra can be taken with or without food. This ED pill can be prescribed at a variety of dosages, depending on your needs, how often it is to be taken, and your individual ED management program.
The newest among this selection, Stendra is an ED medication that is said to be effective in as little as 15 minutes. Stendra can be taken with or without food. Higher doses (100 mg or 200 mg) of Stendra should be taken approximately 15 minutes before engaging in sexual activity. Lower doses (50 mg) should be taken about 30 minutes before sexual activity. You should only take your pill once daily or as directed by Dr. Hakky.
Compounding Medications for ED
If you would like to learn more about more cost-effective medications for ED, you may have an alternative with compounding medications as recommended by Dr. Hakky and made by a compounding pharmacist. Atlanta Cosmetic Urology partners with three reputable compounding pharmacies (Empower, menMD, and Concord Pharmacy). All medications can be customized for your needs and dosage.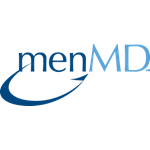 Depending on your situation, Dr. Hakky could prescribe you an ED medication either by itself or in tandem with other sexual health interventions. It's important to keep in mind that each medication has special instructions, dosages, and limitations. You must be sure to take your pill as directed. Dr. Hakky will work closely with you to ensure that you are prescribed the best drug to accommodate your ED.
After prescribing your ED med, Dr. Hakky will want to see you back in the office after several weeks to make sure that your dose is appropriate and that the pill is working well for you.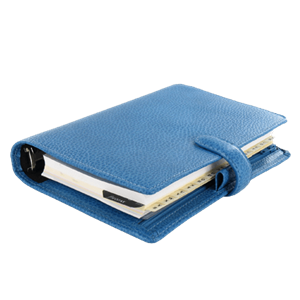 Medication for ED is one of the proven methods of treatment for addressing and improving most erectile disorders. At his Atlanta, GA urology practice, Dr. Hakky will work with you to discover which medication is best for you. Schedule an appointment at our office today to find out how ED medications can enhance your life.
Related Treatments