A vacuum erection device, also called VED, is one of the longest standing treatments for erectile dysfunction (ED), having been utilized by men for more than a century. As one of the oldest techniques to remedy ED, it is also one of the safest. This nonsurgical, noninvasive methodology requires no preparatory work, anesthesia, or sedation. There is no recovery or downtime associated with the use of a VED. Board-certified urologist Dr. Tariq Hakky is happy to offer patients in Atlanta, GA and beyond with a VED to aid in the treatment of their erectile disorder. At his private practice, Atlanta Cosmetic Urology, Dr. Hakky can offer VEDs either on their own to assist in the production of an erection or along with other treatments and procedures.
About VED & Penile Implants
If you are a penile implant patient, Dr. Hakky may incorporate the VED into your treatment at least one month before your surgery. During your surgery, the length of your flaccid penis can impact the difficulty of your procedure (during corporal dilation in surgery). Pre-operative daily use of the VED may lengthen your (stretched) penis length.
If you are concerned about a reduced penile length after the placement of your penile implant, Dr. Hakky can make strategic recommendations with the VED. With the incorporation of the VED before and after a penile implant (no matter which inflatable implant is selected and placed), the treatment should provide desirable results.
For more information, here is a research article on the topic:
Vacuum Preparation, Optimization of Cylinder Length and Postoperative Daily Inflation Reduces Complaints of Shortened Penile Length Following Implantation of Inflatable Penile Prosthesis
Click to View
Reviews
"Dr Hakky is the best around ! After having a major car accident in 2007, I had very bad nerve damage after my pelvic surgery and ED was a serious issue! I tried other options for years and We talked and the Titan implant and it was the very best option! Awesome Doctor, and Fantastic work ! My life has completely changed for the better! I'm a brand new man. I highly recommend Dr Hakky ! He treats all of his patients with respect and the best knowledge you will receive about whatever issues you are having! He will definitely get any issues squared away !"
- L.T. /
Google /
Apr 24, 2021
"My husband and I heard about Dr. Hakky through a close family friend. We went in for a consultation and he was nothing but respectful and professional in every sense. He made my husband feel comfortable which is extremely rare being that he absolutely hates seeing ANY DOCTOR lol! It was a match made in heaven and to this day my husband still goes into see him! He does not trust anyone else! He's the best "dick doctor" in GA!"
- S.S. /
Google /
Mar 22, 2021
"Dr. Tariq Hakky is one of the best urologists I have had the pleasure of meeting. He is knowledgable, well informed, friendly, and above all a true professional. I received a penile implant and he performed a great surgery. I had very little pain and almost no bruising at all. I couldn't be happier with the result. Highly recommend him if you're suffering from ED and are looking to get an implant."
- M. /
Healthgrades /
Dec 29, 2020
"Excellent work."
- J.V. /
Google /
Jul 28, 2020
"My wife and I have been struggling with fertility and we were recommended to Dr Hakky. He was super detailed and really took the time to understand our issues. His ability to listen and problem solve is worth the extra driving to his office."
- C.C. /
Google /
Jul 14, 2020
Previous
Next
If you have poor blood circulation to the penis resulting from ED, using a VED will work to stimulate blood flow and produce an erection within minutes. Whether your ED is an effect of depression, anxiety, diabetes, age, or other health or psychological concerns, a VED can give you the help you need when the moment is right. VEDs are often a suitable part of many erectile disorder management programs, or they can be used on their own for those who require additional assistance in achieving and maintaining erections.
In order to fully assess your candidacy for the device, Dr. Hakky will ask you questions related to your medical history. This is to ensure that you do not have certain blood conditions that could lead to a potential issue when using a VED. Once your candidacy has been determined, Dr. Hakky will formulate your unique treatment plan consisting of a prescribed vacuum erection device. He will also give you instructions regarding when, how, and how often you should use the instrument.
The vacuum device prescribed for you will be compromised of an external pump and penile bands that work together to generate and maintain an erection for sexual intercourse. First, you will place the pump over your penis, pumping the device so that it creates a "vacuum" of oxygen. Depending on the type of VED you have, the pumping action can either be performed manually or automated by a battery-operated VED. The vacuum will promote blood flow to the penis, which should assist your penis to develop an erection. Once erect, you will slide a penile band down the tube and onto the lower end of the penis. The band will allow you to retain the erection for intercourse. After the penile band has been placed, you will release the vacuum and remove the pump.
After your self-administered treatment, the penile band can be left safely in place for about 30 minutes, allowing for sexual intercourse with a partner. It has been shown that the use of VEDs can, over time, stimulate an increase in blood flow to the penis, as well as maintain the length of the penis. Dr. Hakky will expect to see you for a follow-up eight weeks after prescribing the device to ensure that it is serving your needs adequately.
Some potential effects associated with the use of vacuum devices for ED are swelling, bruising, penile numbness, and reduced ejaculation. If used improperly, such as not releasing the vacuum before attempting to remove the pump, you could experience some bruising, pain, or injury from the device. However, as long as you accurately follow Dr. Hakky's instructions, you will be able to use your VED safely and effectively.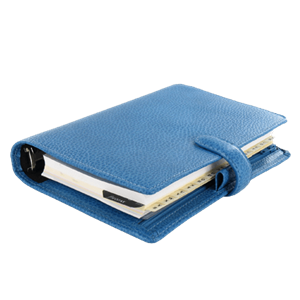 Plan Your Procedure
Average Procedure Time

10 Minutes

Post-op Follow-up

8 Weeks

Procedure Recovery Location

Outpatient
Contact Us
A long-time trusted technology that has only improved over time, the VED is still prevalent today for ED management due to the safe, quick manner in which men are able to get and keep erections. This is why Dr. Hakky prescribes cost-effective VED. If you would like to seek a safe and effective method of achieving erections, contact Atlanta Cosmetic Urology and talk to Dr. Hakky about VEDs and other ED services he offers at his practice in Atlanta, GA.
Related Treatments