About Erectile Dysfunction
Erectile dysfunction, often shortened to ED, is a urologic condition characterized by a consistent inability to achieve or maintain erections, which affects the lives of millions every year. Although it is normal for men to experience bouts of ED at some point in their life, it can become chronic. Not being able to have an erection can imply the existence of other underlying health complications, which is why it is vital to seek out medical guidance as soon as possible.
At Atlanta Cosmetic Urology, board-certified urologist Dr. Tariq Hakky can identify the specific causes of your ED through diagnostic testing. He will explain to you in great detail the findings of your test results. Dr. Hakky will also answer your questions, listen to your needs, and work closely with you to determine the right treatments. Atlanta Cosmetic Urology has the instruments and technologies necessary to help renew your sexual health. You do not need a referral. Please call and schedule a private consultation with Dr. Hakky today.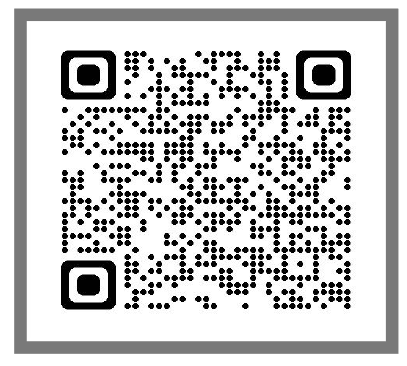 ED Video Overview
If you have developed Peyronie's disease, the fibrous tissue inside of the penis has scarred and bowed into a curved shape. This bend in your penis may produce a mediocre or painful erection. Over time, repeated injuries to the penis can cause the condition to progress, but the root cause of Peyronie's disease is still unknown. Symptoms can include:
A bend in the penis
Feeling pain while erect
Difficulty maintaining erections
Painful sexual intercourse (for you and/or your partner)
A narrowing of the affected portion of the penile shaft
Due to the high level of penile discomfort and a bent shape, Peyronie's disease can also contribute to ED. Sexual intercourse (for you and/or your partner) may be uncomfortable. Dr. Hakky treats his patients with this condition with penile injections, penile prosthesis, various surgical procedures, or oral medications.
Reviews
"Dr Hakky is the best around ! After having a major car accident in 2007, I had very bad nerve damage after my pelvic surgery and ED was a serious issue! I tried other options for years and We talked and the Titan implant and it was the very best option! Awesome Doctor, and Fantastic work ! My life has completely changed for the better! I'm a brand new man. I highly recommend Dr Hakky ! He treats all of his patients with respect and the best knowledge you will receive about whatever issues you are having! He will definitely get any issues squared away !"
- L.T. /
Google /
Apr 24, 2021
"My husband and I heard about Dr. Hakky through a close family friend. We went in for a consultation and he was nothing but respectful and professional in every sense. He made my husband feel comfortable which is extremely rare being that he absolutely hates seeing ANY DOCTOR lol! It was a match made in heaven and to this day my husband still goes into see him! He does not trust anyone else! He's the best "dick doctor" in GA!"
- S.S. /
Google /
Mar 22, 2021
"Dr. Tariq Hakky is one of the best urologists I have had the pleasure of meeting. He is knowledgable, well informed, friendly, and above all a true professional. I received a penile implant and he performed a great surgery. I had very little pain and almost no bruising at all. I couldn't be happier with the result. Highly recommend him if you're suffering from ED and are looking to get an implant."
- M. /
Healthgrades /
Dec 29, 2020
"Excellent work."
- J.V. /
Google /
Jul 28, 2020
"My wife and I have been struggling with fertility and we were recommended to Dr Hakky. He was super detailed and really took the time to understand our issues. His ability to listen and problem solve is worth the extra driving to his office."
- C.C. /
Google /
Jul 14, 2020
Previous
Next
Because your sexual health could be negatively impacted by many factors, pinpointing the exact cause of your erectile disorder can often be difficult. Ranging in everything from the physical to the psychological, there are a number of components that could potentially be impacting the quality and duration of your erections.
You may be at a higher risk to develop ED if you smoke and drink excessively or experience prolonged depression, stress, or anxiety. Although psychological and lifestyle conditions do play a role, the majority of ED cases can be traced back to a physical cause. You may have diabetes, low testosterone or other hormone imbalances, Peyronie's disease, pelvic trauma, kidney disease, or some form of vascular diseases.
Symptoms and risk factors 
Most commonly, symptoms of ED include having consistent troubles with keeping or even getting erections. Additionally, experiencing a reduction in sexual drive or desire can also be a sign of ED. Those who have particular medical conditions, such as diabetes or Peyronie's disease, are often at a greater risk of developing ED over time. Being overweight, as well as overindulging in drugs and alcohol, can increase your likelihood of developing the condition. There could even be certain medications contributing to your ED that you may not know about, as well as any underlying psychological conditions.
When you visit our urological office for a consultation, Dr. Hakky will assess your medical history and ask you about any medications you are taking to better understand your unique situation. From there, he may be able to figure out what the cause of your ED may be and recommend treatments or procedures to combat the condition.
Just as there are an array of causes that contribute to ED, there is also a vast pool of treatment options available. Atlanta Cosmetic Urology is a premier facility that offers a full library of services (surgical and nonsurgical) tailored to address your unique concerns and goals. Possible options you could receive from Atlanta Cosmetic Urology are:
Oral medications (Viagra®, Cialis®, Levitra®, Stendra®)
Penile shockwave therapy
Vacuum erection devices
Penile implants
Penile injections
PRP therapy
MUSE therapy suppositories
The treatment program that is selected for you will heavily depend on the root cause of your ED. For some, prescription medication may be suitable while others may require a surgical or nonsurgical procedure to effectively address the condition.
Dr. Hakky will be working closely with you through every step of your journey at his Atlanta, GA urology office. He will be there to answer your questions, give you all of the information you require, and make you feel as comfortable as possible. Along with your lifestyle habits and medical history, Dr. Hakky also takes into account your preferences as he puts together your personalized plan.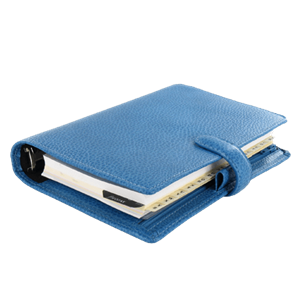 Although the effects of ED can lead you to feel embarrassed or disheartened, there are countless men who share the same experiences worldwide. Seeking treatment for your ED will allow you to enjoy both a healthier and happier life. Dr. Hakky will work with you to target the cause of your ED and in turn, improve your overall health. Contact Atlanta Cosmetic Urology to schedule a one-on-one meeting with Dr. Hakky.
Related Conditions