If you have erectile dysfunction or ED, you can increase the blood flow to your penis with a suppository of Alprostadil. Known as MUSE (medicated urethral system for erection) therapy, the application of this medication via the urethra may give you the opportunity to increase your chances of having an erection. You can have a consultation with our board-certified urologist, Dr. Tariq Hakky, at Atlanta Cosmetic Urology for MUSE therapy and our other ED treatments we have available. MUSE therapy can be safely administered at home for an erection in 5 – 10 minutes that lasts about 30 minutes to an hour. If you are interested in learning more about MUSE therapy, please call and schedule an appointment at our Atlanta, GA office in the Buckhead district.
Reviews
"Dr Hakky is the best around ! After having a major car accident in 2007, I had very bad nerve damage after my pelvic surgery and ED was a serious issue! I tried other options for years and We talked and the Titan implant and it was the very best option! Awesome Doctor, and Fantastic work ! My life has completely changed for the better! I'm a brand new man. I highly recommend Dr Hakky ! He treats all of his patients with respect and the best knowledge you will receive about whatever issues you are having! He will definitely get any issues squared away !"
- L.T. /
Google /
Apr 24, 2021
"My husband and I heard about Dr. Hakky through a close family friend. We went in for a consultation and he was nothing but respectful and professional in every sense. He made my husband feel comfortable which is extremely rare being that he absolutely hates seeing ANY DOCTOR lol! It was a match made in heaven and to this day my husband still goes into see him! He does not trust anyone else! He's the best "dick doctor" in GA!"
- S.S. /
Google /
Mar 22, 2021
"Dr. Tariq Hakky is one of the best urologists I have had the pleasure of meeting. He is knowledgable, well informed, friendly, and above all a true professional. I received a penile implant and he performed a great surgery. I had very little pain and almost no bruising at all. I couldn't be happier with the result. Highly recommend him if you're suffering from ED and are looking to get an implant."
- M. /
Healthgrades /
Dec 29, 2020
"Excellent work."
- J.V. /
Google /
Jul 28, 2020
"My wife and I have been struggling with fertility and we were recommended to Dr Hakky. He was super detailed and really took the time to understand our issues. His ability to listen and problem solve is worth the extra driving to his office."
- C.C. /
Google /
Jul 14, 2020
Previous
Next
Men who experience impotence are the best candidates for this suppository medication for ED. This medication is not to be used by men with healthy erections. The blood vessels in your penis will be affected by the medication in negative ways if you do not have ED.
You may not qualify for MUSE therapy if you:
Have Peyronie's disease or have a curvature to your penis
Have painful urination or trouble passing urine
Faint easily
Have cardiovascular disease (heart or blood vessel issues)
Have or had cancer (leukemia)
Have low blood pressure
Have high levels of red blood cells
Have thick blood, blood disorders, or abnormal bleeding
To qualify for this medication, you will need to have an evaluation and examination by Dr. Hakky before this is prescribed.
Once you have been prescribed the medication and instructed on how to apply the medication, you can self-administer the MUSE therapy in the comfort of your own home. If you and your partner are ready to engage in sexual activity, you should anticipate a 5 – 10-minute waiting period before the medication will begin to work. To apply the suppository, you will first need to use the bathroom and empty your bladder. With the full length of your penis at hand, insert the suppository into your urethra (head of your penis) as you have been directed. You may have to try several times to insert the MUSE (especially if there is pain). Then, you can press the applicator so that it delivers the medication into your urethra. It is also helpful to move your penis in your hand in a side-to-side motion so that the suppository comes out smoothly. Continue to massage your penis to help dissolve the medication. Do your best to get adequate blood flow to your pelvic area to assist in attaining an erection. You can discard the applicator once it has released the dose. You can only use 1 – 2 (single use applications) MUSE suppositories in a 24-hour timeframe.
Intraurethral Gel Therapy
We can also offer our patients an intraurethral gel option for ED therapy. Instead of a suppository, you would inject a gel into the head of your penis with a needleless syringe with the dosage of ED medication needed before having sexual intercourse. You will prepare a syringe by taking off the cap and placing the applicator in the head of your penis. By pressing on the plunger of the syringe, you will release the gel into your penis.
In the event that you use too much medication by accidental overdose, you may experience priapism. This means that you could have a prolonged erection (even after ejaculation) that needs to be treated by a doctor immediately. Experiencing priapism can affect your ability to form an erection in the future.
Also, we advise that MUSE therapy does not act as a contraceptive nor a barrier for sexually transmitted diseases. You will need to protect you and your partner from the spread of human immunodeficiency virus (HIV) and other sexually transmitted diseases. Using a method of birth control should also be discussed and agreed upon if you do not wish to conceive a pregnancy. A protective barrier, such as a condom, should be worn if your female partner is already pregnant as the medication would interact with the baby and may cause birth defects (like low birth weight).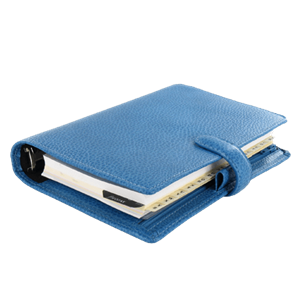 If you would like to learn more about MUSE suppositories, please call our office in Atlanta, GA for an appointment. Dr. Hakky is always accepting new patients. This medication is available only for men who qualify for erectile disorder treatment. Schedule your consultation at Atlanta Cosmetic Urology today.
Related Treatments