About Ejaculation Dysfunction
Characterized by ejaculate release abnormalities, ejaculation dysfunction impacts many men over the course of their lives. This disorder often causes feelings of embarrassment or shame because of this condition.
With modern technology and advanced techniques, it is possible to address the effects of your ejaculation disorder. Board-certified urologist Dr. Tariq Hakky offers his Atlanta, GA patients the latest treatments for their ejaculation dysfunction, such as hormonal, pelvic floor, and behavioral therapies. Contact our team at Atlanta Cosmetic Urology to receive the attentive, personalized care that you deserve for the rejuvenation of your sexual health.
Reviews
"Dr Hakky is the best around ! After having a major car accident in 2007, I had very bad nerve damage after my pelvic surgery and ED was a serious issue! I tried other options for years and We talked and the Titan implant and it was the very best option! Awesome Doctor, and Fantastic work ! My life has completely changed for the better! I'm a brand new man. I highly recommend Dr Hakky ! He treats all of his patients with respect and the best knowledge you will receive about whatever issues you are having! He will definitely get any issues squared away !"
- L.T. /
Google /
Apr 24, 2021
"My husband and I heard about Dr. Hakky through a close family friend. We went in for a consultation and he was nothing but respectful and professional in every sense. He made my husband feel comfortable which is extremely rare being that he absolutely hates seeing ANY DOCTOR lol! It was a match made in heaven and to this day my husband still goes into see him! He does not trust anyone else! He's the best "dick doctor" in GA!"
- S.S. /
Google /
Mar 22, 2021
"Dr. Tariq Hakky is one of the best urologists I have had the pleasure of meeting. He is knowledgable, well informed, friendly, and above all a true professional. I received a penile implant and he performed a great surgery. I had very little pain and almost no bruising at all. I couldn't be happier with the result. Highly recommend him if you're suffering from ED and are looking to get an implant."
- M. /
Healthgrades /
Dec 29, 2020
"Excellent work."
- J.V. /
Google /
Jul 28, 2020
"My wife and I have been struggling with fertility and we were recommended to Dr Hakky. He was super detailed and really took the time to understand our issues. His ability to listen and problem solve is worth the extra driving to his office."
- C.C. /
Google /
Jul 14, 2020
Previous
Next
There are four types of ejaculatory dysfunctions known in sexual medicine: premature ejaculation, delayed ejaculation, retrograde ejaculation, and anorgasmia (no ejaculation). Dr. Hakky mainly works with patients who have premature ejaculation and delayed ejaculation disorders.
Although there is no fully agreed upon definition for the term, premature ejaculation is characterized by ejaculation that occurs either before or very early into sexual intercourse. Some define the disorder as occurring up to one minute after penetration while others are of the mindset that premature ejaculation can be identified simply by ejaculate release earlier than desired. This form of the dysfunction is widely considered to be the most common. It has been found that around 30% of men experience some degree of premature ejaculation throughout their life.
Also called anejaculation (AE), this form of ejaculation dysfunction can be defined by slowed or inhibited ejaculation during or after sexual intercourse. At times, patients who suffer from this type of disorder can find that they are unable to achieve orgasm in a timely manner. However, some men may experience no orgasm at all, which results in a condition called anorgasmia. Delayed ejaculation can be brought on by age as it often takes longer for men to achieve orgasm as they get older, but the condition also has various, potential physical and psychological causes, such as nerve damage or low testosterone.
Unlike those who experience premature or delayed ejaculation, patients with retrograde ejaculation experience normal sexual sensations and are able to achieve orgasm during an appropriate window of time. However, rather than being expelled through the urethra, a large portion of the semen is forced back into the bladder. Those who suffer from retrograde ejaculation will often find traces of ejaculate in their urine.
Like both premature and delayed, this condition often has physical causes occurring in men with diabetes or diabetic neuropathy. If the disorder is brought on by any medicine you're taking, then ceasing that drug will nullify your retrograde ejaculation. If the source of the dysfunction is anatomical, however, it is much harder to cure.
Anorgasmia is a form of sexual dysfunction occurring in both men and women characterized by an inability to achieve orgasm during or following sexual intercourse. When it occurs in males, it is most commonly a result of delayed ejaculation. Anorgasmia can cause extreme anxiety and frustration. This type of ejaculation disorder can be situational or consistently occurring.
Those who suffer from premature and delayed ejaculation are the best candidates to receive treatment at Atlanta Cosmetic Urology, as these are the most common and treatable types of ejaculation disorders. The service you receive to address your condition will depend on your unique situation. First, Dr. Hakky will assess your health and listen to your concerns, discussing any symptoms and abnormalities that are present. From there, he can determine how to best target the cause of your ejaculation dysfunction. This will allow him to formulate a treatment plan that individually addresses your situation, increasing or decreasing your ejaculation latency time.
To address your unique circumstance, Dr. Hakky will employ one or several hormonal, pelvic floor, or behavioral therapies designed to give you better control over your ejaculatory process. Before determining what line of treatment is right for you, Dr. Hakky will first have to assess your condition and overall health.
Dr. Hakky offers ejaculation disorder patients innovative therapies at Atlanta Cosmetic Urology to balance hormones. From early or delayed ejaculation, Dr. Hakky will request that you have blood work done to determine your current hormone levels. Testosterone plays a huge role in ejaculatory disorders because it is the hormone responsible for managing the blood flow to the penis. When blood is circulating effectively to the penis, the penile nerves become more sensitive. Regulating testosterone is a useful treatment option to increase penile sensitivity to encourage healthy blood flow.
Having weak pelvic muscles can inhibit a man's ability to delay ejaculation before or during sexual intercourse. These muscles play a huge role in ejaculation because when ejaculate is released, it is due to a contraction of the pelvic floor muscles. Pelvic floor therapies and exercises (also called Kegel exercises) work to strengthen the layers of muscle and tissue located along the pelvic floor, which stretch from the tailbone to the pubic bone. By performing your exercises daily, you can develop the strength of your pelvic floor to gain the control needed to delay ejaculation during sexual activity. This therapy is especially helpful for those who regularly experience concerns with premature ejaculation.
Behavioral therapies can allow patients of early ejaculation to increase their ejaculate latency time, creating a more enjoyable experience for men and their partners. At his urology practice, Dr. Hakky will go over new sets of behaviors for you to practice at home, allowing you to develop more control over your ejaculatory functions. Of these, the squeeze and stop-start methods are the most known. Dr. Hakky will give you all of the tools you need to improve your sexual health and treat the ejaculation disorder that works best for you.
Over time, your individually tailored therapies should allow you to gain better control of your ejaculatory functions. If your ejaculation disorder is also related to erectile dysfunction or Peyronie's disease, then these therapies may be paired with other services or procedures that will all work together to improve your sexual health and wellness. Dr. Hakky will want to see you back at Atlanta Cosmetic Urology to monitor your progress and to see that your treatments are working well.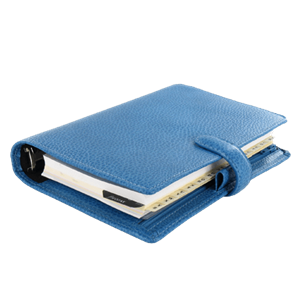 Interventions Are Available
Untimely ejaculation can hinder the sexual experience of men and their partners. However, board-certified urologist Dr. Hakky offers innovative treatment therapies designed for your ejaculation dysfunction. Contact Atlanta Cosmetic Urology today.
Related Conditions