Penile Implant Center of Excellence
---
Atlanta, GA board-certified urologist Dr. Tariq S. Hakky is a world-renowned microsurgeon implementing the latest techniques and innovative treatments in men's sexual health today. He is a diplomate of the American Board of Urology and Baylor College of Medicine fellowship-trained in male infertility and andrology. He is the owner and founder of Atlanta Cosmetic Urology and accepts patients of all genders desiring to improve urologic issues, sexual dysfunction, chronic pelvic pain, hormonal imbalances, weight-related issues, and more.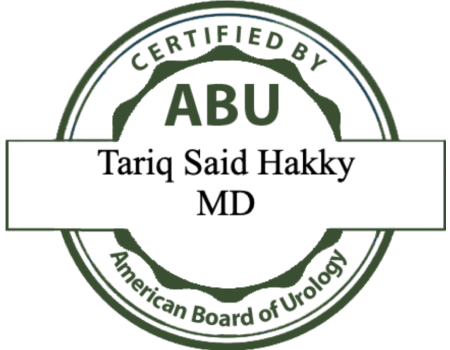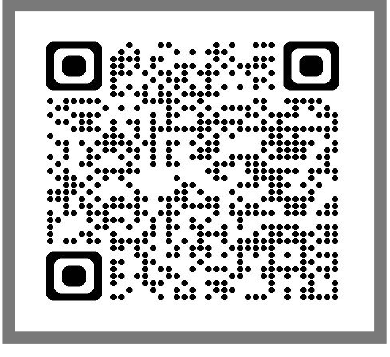 About Dr. Tariq S. Hakky
Dr. Hakky has appeared as a guest on television shows (such as The Doctors), podcasts, and videos specifically about the latest topics in urology. He is a very respected urologist and microsurgeon among his peers nationally and internationally as a lecturer, presenter, author, and researcher in male reproductive medicine and urologic surgery.
Dr. Hakky is very well-known as one of the highest volume penile implanter for the treatment of erectile dysfunction in the southeast. By performing more than 200 penile implants a year, Dr. Hakky has earned the Center for Excellence title for Coloplast penile prosthesis, and is a leading researcher and product developer for Coloplast. Dr. Hakky will take on erectile dysfunction patients that other urologist will not and provide these men with successful outcomes.
He also finds cosmetic urology (penile enhancement, scrotoplasty, buried penis repair, and more) very rewarding work as these procedures can rejuvenate and improve not only the appearance of the genitalia but also a renewed vitality for his patients' sexual health. Internationally, Dr. Hakky is known for his skill in minimally invasive penile implant placement with an incision that is two centimeters in length or less than one inch, which is one of the smallest in the industry. He is an expert in microscopic vasectomy reversal, microscopic testicular sperm extraction, microsurgical varicocele repair, and the complex epididymovasostomy.
Graduating at the top of his class, Dr. Hakky earned his medical degree from Florida State University College of Medicine in Tallahassee, FL with high honors. He was awarded a prestigious urology residency at the University of South Florida in Tampa, FL.
Then he went on to additionally train in the male infertility/andrology fellowship at Baylor College of Medicine in Houston, TX. This is where he honed valuable skills in improving men's sexual health issues, like infertility, erectile dysfunction, penile implants, and hormone replacement therapy. As he trained at Baylor, one of the leading medical centers in the country, Dr. Hakky provided care for many men with symptoms of low testosterone, which is another area of his specialties. In this fellowship, Dr. Hakky also studied to master the most advanced microsurgical vasectomy reversal techniques that less than 1% of urologists can perform. Today, he is known as one of the leaders in urology for microscopic male infertility procedures and vasectomy reversal microsurgery.
Recently, Dr. Hakky has been given the following awards for his work as a board-certified urologist in Atlanta, GA:
2018 Vitals Patient's Choice Award (as one of Georgia's favorite physicians)
2018 Compassionate Doctor Award (recognized by patients as one of America's most compassionate doctors)
2018 America's Most Honored Professionals (Top 1%)
Reviews
"My wife and I have been struggling with fertility and we were recommended to Dr Hakky. He was super detailed and really took the time to understand our issues. His ability to listen and problem solve is worth the extra driving to his office."
C.C.
Google
"Dr. Tariq Hakky is one of the best urologists I have had the pleasure of meeting. He is knowledgable, well informed, friendly, and above all a true professional. I received a penile implant and he performed a great surgery. I had very little pain and almost no bruising at all. I couldn't be happier with the result. Highly recommend him if you're suffering from ED and are looking to get an implant."
M.
Healthgrades
"My husband and I heard about Dr. Hakky through a close family friend. We went in for a consultation and he was nothing but respectful and professional in every sense. He made my husband feel comfortable which is extremely rare being that he absolutely hates seeing ANY DOCTOR lol! It was a match made in heaven and to this day my husband still goes into see him! He does not trust anyone else! He's the best "dick doctor" in GA!"
S.S.
Google
"Dr Hakky is the best around ! After having a major car accident in 2007, I had very bad nerve damage after my pelvic surgery and ED was a serious issue! I tried other options for years and We talked and the Titan implant and it was the very best option! Awesome Doctor, and Fantastic work ! My life has completely changed for the better! I'm a brand new man. I highly recommend Dr Hakky ! He treats all of his patients with respect and the best knowledge you will receive about whatever issues you are having! He will definitely get any issues squared away !"
L.T.
Google