Atlanta, GA board-certified urologist Dr. Tariq S. Hakky is a world-renowned microsurgeon implementing the latest techniques and innovative treatments in men's sexual health today. He is a diplomate of the American Board of Urology and Baylor College of Medicine fellowship-trained in male infertility and andrology. He is the owner and founder of Atlanta Cosmetic Urology and accepts patients of all genders desiring to improve urologic issues, sexual dysfunction, chronic pelvic pain, hormonal imbalances, weight-related issues, and more.
Dr. Hakky has appeared as a guest on television shows (such as The Doctors), podcasts, and videos specifically about the latest topics in urology. He is a very respected urologist and microsurgeon among his peers nationally and internationally as a lecturer, presenter, author, and researcher in male reproductive medicine and urologic surgery.
Dr. Hakky is very well-known as one of the highest volume penile implanter for the treatment of erectile dysfunction in the southeast. By performing more than 200 penile implants a year, Dr. Hakky has earned the Center for Excellence title for Coloplast penile prosthesis, and is a leading researcher and product developer for Coloplast. Dr. Hakky will take on erectile dysfunction patients that other urologist will not and provide these men with successful outcomes.
He also finds cosmetic urology (penile enhancement, scrotoplasty, buried penis repair, and more) very rewarding work as these procedures can rejuvenate and improve not only the appearance of the genitalia but also a renewed vitality for his patients' sexual health. Internationally, Dr. Hakky is known for his skill in minimally invasive penile implant placement with an incision that is two centimeters in length or less than one inch, which is one of the smallest in the industry. He is an expert in microscopic vasectomy reversal, microscopic testicular sperm extraction, microsurgical varicocele repair, and the complex epididymovasostomy.
Graduating at the top of his class, Dr. Hakky earned his medical degree from Florida State University College of Medicine in Tallahassee, FL with high honors. He was awarded a prestigious urology residency at the University of South Florida in Tampa, FL.
Then he went on to additionally train in the male infertility/andrology fellowship at Baylor College of Medicine in Houston, TX. This is where he honed valuable skills in improving men's sexual health issues, like infertility, erectile dysfunction, penile implants, and hormone replacement therapy. As he trained at Baylor, one of the leading medical centers in the country, Dr. Hakky provided care for many men with symptoms of low testosterone, which is another area of his specialties. In this fellowship, Dr. Hakky also studied to master the most advanced microsurgical vasectomy reversal techniques that less than 1% of urologists can perform. Today, he is known as one of the leaders in urology for microscopic male infertility procedures and vasectomy reversal microsurgery.
Recently, Dr. Hakky has been given the following awards for his work as a board-certified urologist in Atlanta, GA:
2018 Vitals Patient's Choice Award (as one of Georgia's favorite physicians)
2018 Compassionate Doctor Award (recognized by patients as one of America's most compassionate doctors)
2018 America's Most Honored Professionals (Top 1%)
Family is very important to Dr. Hakky, and he loves to spend time with his wife and three children when he is not in the office or operating room. If you want to start up a conversation to get to know him better, ask about his passion for scuba diving and saltwater aquaria. He also is an avid fan of football and soccer.
Dr. Hakky is very passionate and loves his work. He stays on top of advanced techniques and technologies in urology to deliver only the best to his patients.
Dr. Hakky is also a patron of the arts. He is a particular fan of Josh Phares artwork, who was recently voted #1 Artist in Jacksonville by Void Magazine. You can find several pieces of artwork from Josh Phares included in the office including the pieces of art below.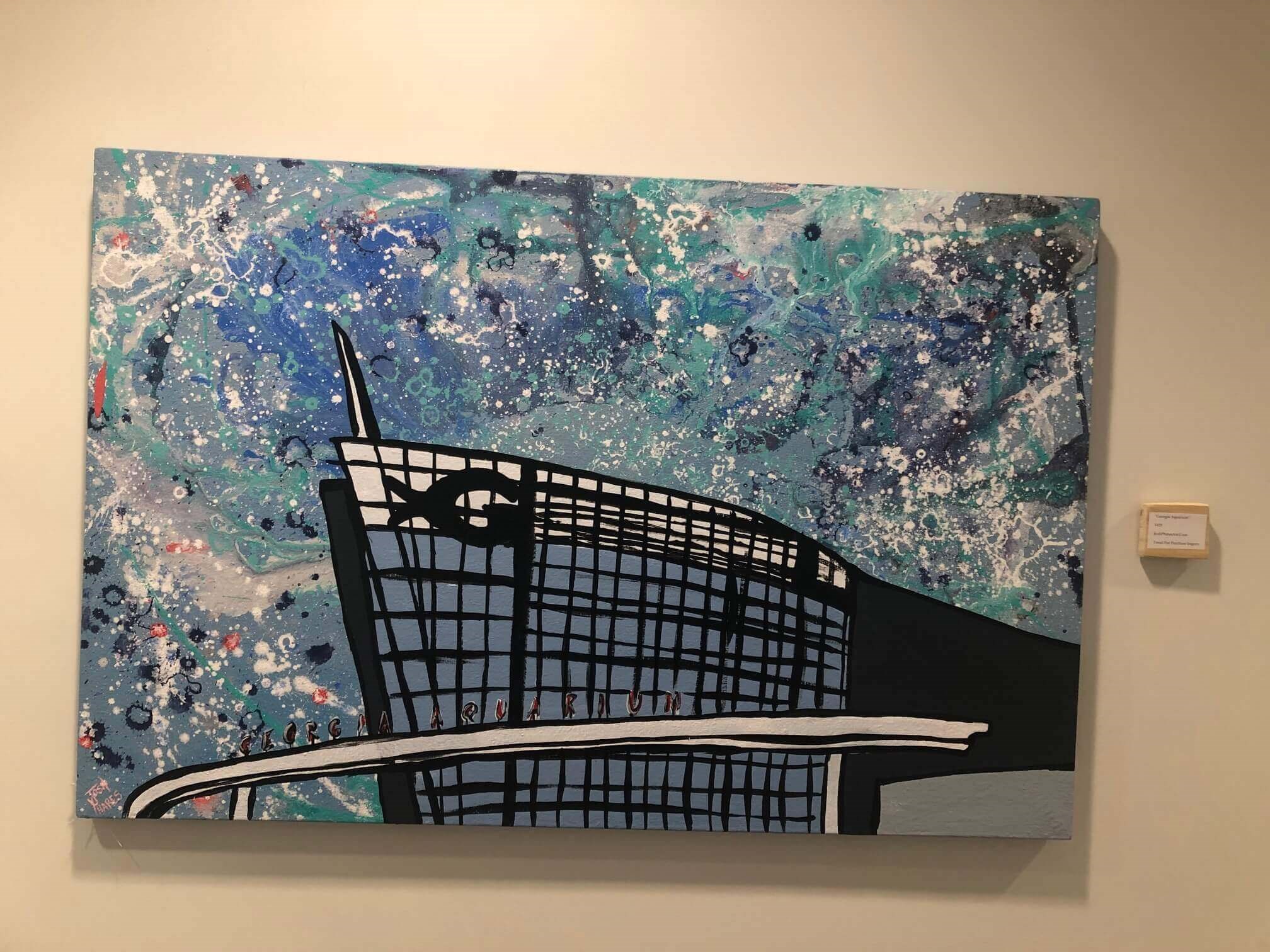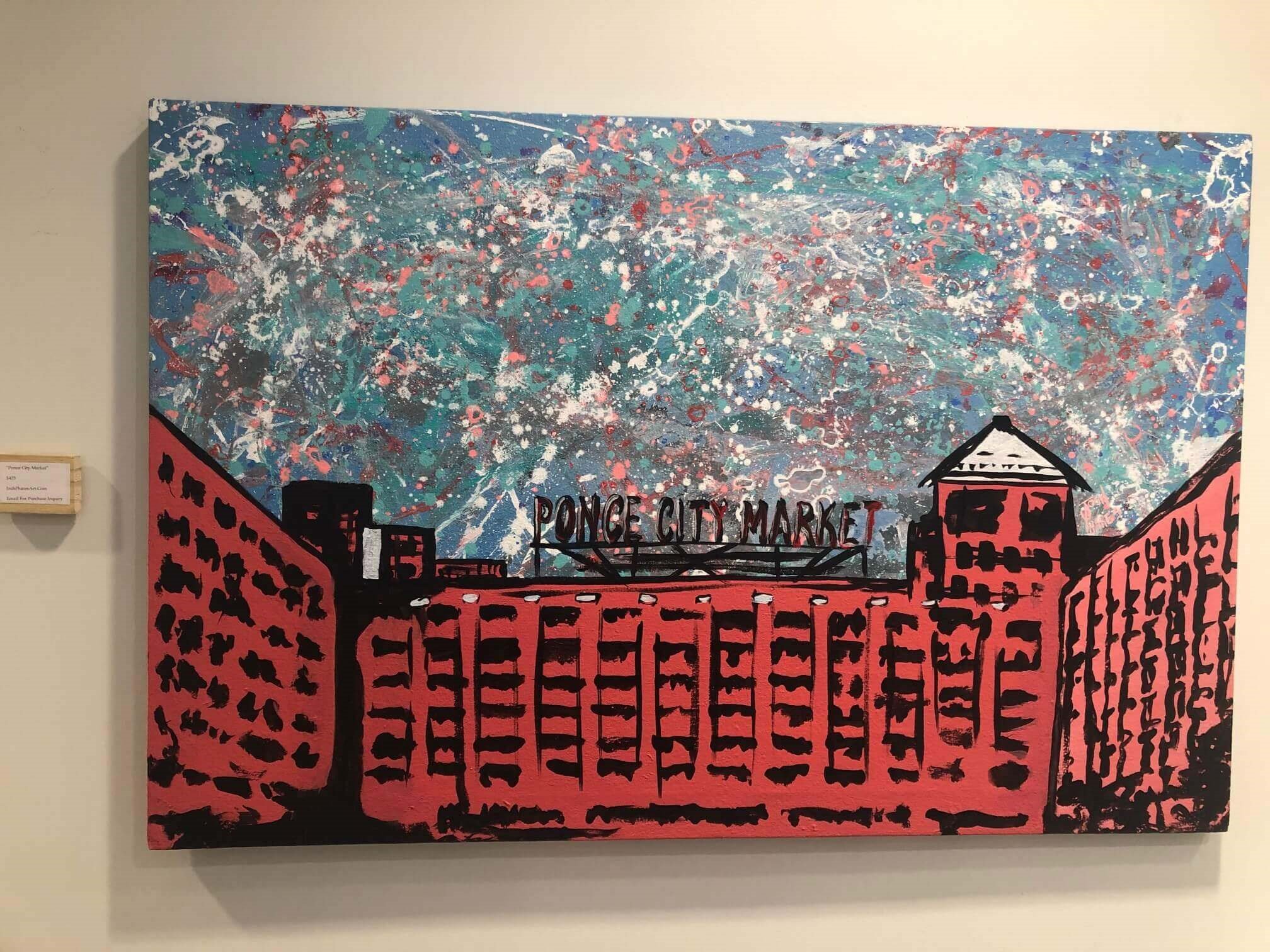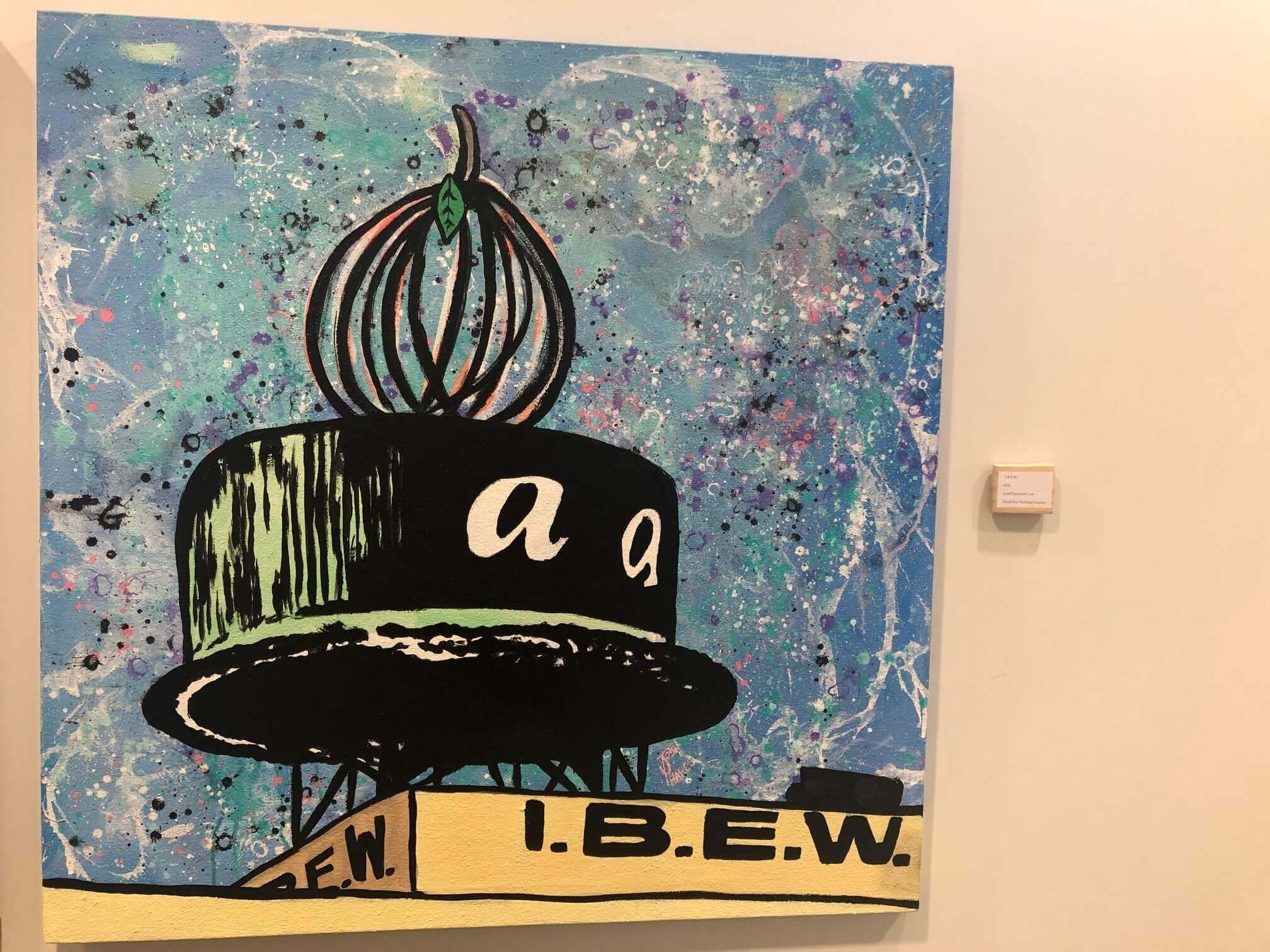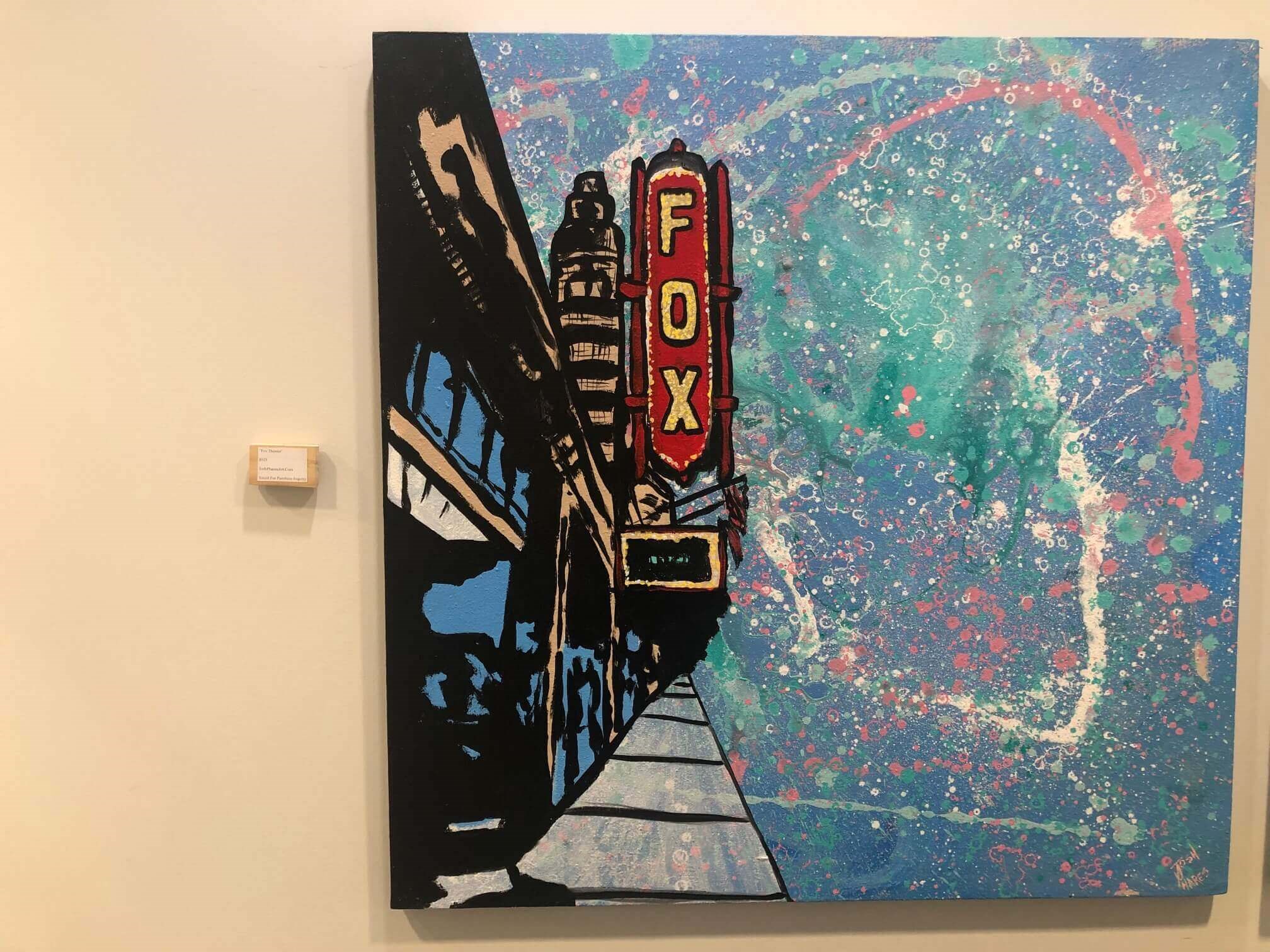 Reviews
"What an amazing experience!"
Test
Office Visit
"The gum guy - Being a guy I put off going to see a doctor for what my problem was. I didn't want to talk about it to strangers, nor did I want to have to show my special purpose to strangers. But I finial got up the nerve to do so. When I made the appointment I was very vague, so when Dr. Hakky saw me he said relax it's my job so lets take a look. It took him two seconds to say we can fix that and immediately scheduled me for surgery. I moved through the system with lightning speed. Thanks to Summer and Kimberly at the desk, my appointments were quick and painless, with a touch of humor to ease my self-consciousness. The nurses, Robin and Christy were quick to pick up on my insecurity's and dealt with me in a nice matter of fact kind of way, with a dash of humor, that helped easy my reservations. What can I say it's a guy thing.To all you guys out there considering making an appointment but haven't, do so! You might be surprised that your problem can be fixed. Dealing with Dr. Hakky is, and was a pleasure. Not only did he fix my problem, but the hair on my head is growing back! Thanks to everyone there my special purpose is up and running, and I had the chance to make some new friends!"
Anonymous
BBB
""Dr. Hanky and his assistants were friendly, knowledgeable, professional, and excellent in providing the medical services I needed. I definitely felt cared for as a person and a valued patient. Thank you for your attention to detail and your thorough medical care.""
Anonymous
BBB
"Needed Help - After a bad experience at another urologist group who told me my bladder was dead, I was referred to Dr. Hakky by a friend. I called on Friday, had an apptmt. on Monday and was tested immediately and back Thursday, then the following week for more. This was all over the xmas holiday. The lady at the desk knew who I was since I was new and everyone has been more that helpful. The surgical staff is also excellent in assuaging your fears. I was misdiagnosed before, but Dr. Hakky performed a surgical procedure that definitely has helped me, and has given me the opportunity to get back toward normal."
Anonymous
BBB
"Highly recommend this Doctor! I've been in constant pain since getting my vasectomy by another surgeon over a month ago, and was told they have no idea how to fix it and only kept giving antibiotics. After doing some research my wife found Dr.Hakky and setup an appointment. He thoroughly went above and beyond explaining what the real issue is, and came up with a game plan to get me out of pain. He's extremely knowledgeable in his field, and made me feel a lot more comfortable."
Anonymous
BBB