About Varicocele Treatment 
Did you know that if you have an abnormality in one or more of your scrotal veins (pampiniform plexus) that it could lead to male-factor infertility? It is true. The proper blood flow to your testicles is very important to how well it produces sperm. Veins that swell or enlarge (called a varicocele) can impede how the blood flows (just as a varicose vein would slow down circulation in your leg). Our board-certified urologist, Dr. Tariq Hakky, can examine your varicocele and discuss the possible ways it could have developed. Then, he can strategize with you how to manage the condition.
Many times, a varicocele is present because the veins in the scrotum stop working correctly or have been absent since birth. The development of a varicocele will interfere with the way blood flows in and out of the scrotal veins, which can cause:
Obstructed or clogged veins
Swollen or enlarged scrotum
Inadequate pressure to push blood correctly
Poor sperm production
As there are no medications to take to improve the condition or repair the varicocele, surgery is probably the best option. You should call Atlanta Cosmetic Urology in Atlanta, GA to get an appointment with Dr. Hakky today.
Reviews
"Dr Hakky is the best around ! After having a major car accident in 2007, I had very bad nerve damage after my pelvic surgery and ED was a serious issue! I tried other options for years and We talked and the Titan implant and it was the very best option! Awesome Doctor, and Fantastic work ! My life has completely changed for the better! I'm a brand new man. I highly recommend Dr Hakky ! He treats all of his patients with respect and the best knowledge you will receive about whatever issues you are having! He will definitely get any issues squared away !"
- L.T. /
Google /
Apr 24, 2021
"My husband and I heard about Dr. Hakky through a close family friend. We went in for a consultation and he was nothing but respectful and professional in every sense. He made my husband feel comfortable which is extremely rare being that he absolutely hates seeing ANY DOCTOR lol! It was a match made in heaven and to this day my husband still goes into see him! He does not trust anyone else! He's the best "dick doctor" in GA!"
- S.S. /
Google /
Mar 22, 2021
"Dr. Tariq Hakky is one of the best urologists I have had the pleasure of meeting. He is knowledgable, well informed, friendly, and above all a true professional. I received a penile implant and he performed a great surgery. I had very little pain and almost no bruising at all. I couldn't be happier with the result. Highly recommend him if you're suffering from ED and are looking to get an implant."
- M. /
Healthgrades /
Dec 29, 2020
"Excellent work."
- J.V. /
Google /
Jul 28, 2020
"My wife and I have been struggling with fertility and we were recommended to Dr Hakky. He was super detailed and really took the time to understand our issues. His ability to listen and problem solve is worth the extra driving to his office."
- C.C. /
Google /
Jul 14, 2020
Previous
Next
To find out if you are a candidate for treatment, you should schedule an examination with Dr. Hakky. It is understandable to worry about how the varicocele is damaging your reproductive system each day without treatment. If you have the following symptoms, it is time to see Dr. Hakky:
Testicles that are two very different sizes (one is considerably larger than the other)
Enlarged, swollen scrotum
The presence of a lump in the testicles
Discomfort may be felt after physical activity, exposure to heat, or when there is poor circulation to the scrotum
Suspect that there is a problem with your fertility when your partner has not conceived a baby when you are actively trying to get pregnant
Have symptoms of low testosterone levels
If after speaking with you and performing a physical exam, Dr. Hakky could also request for you to have a scrotal ultrasound.
Not all varicocele requires surgical intervention. However, when the condition is putting your fertility at risk or is causing chronic pain in your scrotal area, surgery may be what Dr. Hakky recommends for you in your best interest.
In an outpatient setting, Dr. Hakky can perform a varicocele repair surgery (also known as a varicocelectomy) in laparoscopic surgery, open surgery, or percutaneous embolization.
Laparoscopic surgery
By making an incision in your abdomen, Dr. Hakky would access the problematic vein. Inside, he would close off the swollen vein. The blood flow would also be sent into other stronger veins. Once he has completed the repair, your incision would be stitched and bandaged.
Open surgery
With a general or local anesthetic in an outpatient setting, Dr. Hakky would make an incision in your groin or abdomen. He would also have a surgical microscope and Doppler ultrasound to use at his digression to navigate inside your scrotal area. Once the vein is sealed off and blood flow forwarded to other veins, the incision would be closed with stitches and covered.
Percutaneous embolization
Even though percutaneous embolization is infrequently selected for varicocele repair, Dr. Hakky can offer it as an alternative to open or laparoscopic surgery. He would insert a special tube into a vein in your neck or groin. Dr. Hakky would perform this technique with the assistance of a monitor. He would cause a blockage in the vein by interfering with the blood flow for the varicocele to heal. Incisions will be closed and bandaged.
Just like in the diagnostic phase of varicocele treatment, you will need to have a semen analysis after your surgery as well to see if there is an improvement in the quality and quantity of your sperm production. It may take some time for sperm production to increase and facilitate a pregnancy. Dr. Hakky will discuss this with you at length in your consultation.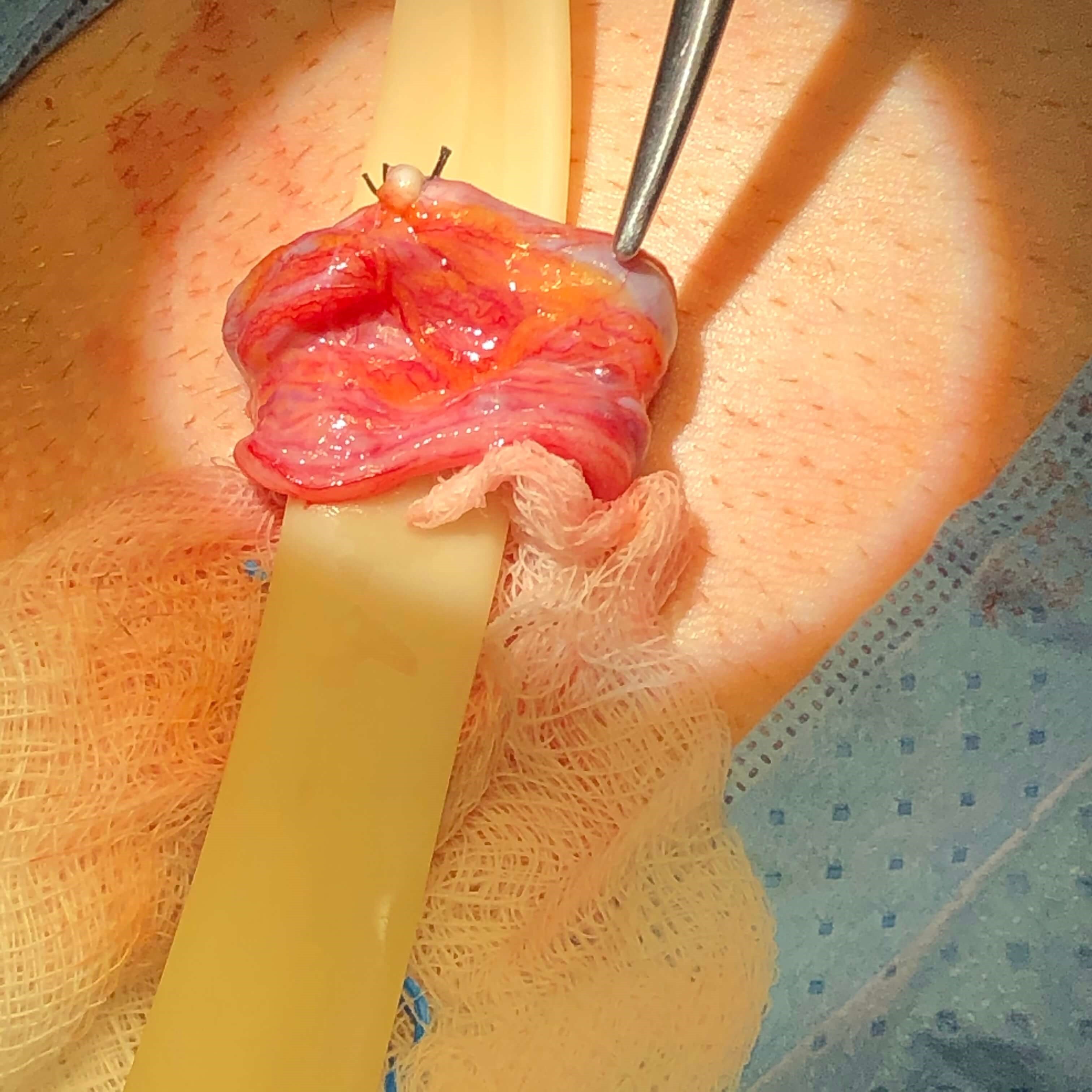 You can see that the large varicoele has been tied off
Once you are at home and recovering, you may do your normal activities, but limit strenuous activities until released by Dr. Hakky to do so. If you don't, you risk more pain and damaging the surgical site. Dr. Hakky may prescribe you something for pain after the surgery but recommends only doing this for a short time. Then, you can switch to ibuprofen or acetaminophen. Dr. Hakky will follow-up with you in three months. If you have any complications during this time, please call our office at Atlanta Cosmetic Urology. If you would like to stop a varicocele from developing again, there are a few prevention strategies you can incorporate into your life, such as:
Not wearing tight, constricting underwear is ideal so that your testicles stay cool
Not exposing toxins in the bloodstream (even little exposures can add up over time)
Eating foods rich in antioxidants
Supplementing with Selenium for healthy sperm production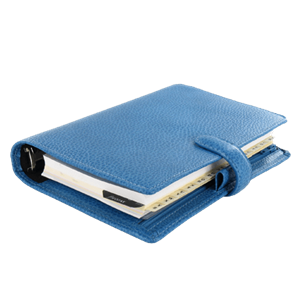 Plan Your Procedure
Recovery Time

1 Week

Average Procedure Time

1 Hour

Post-op Follow-up

3 Months

Procedure Recovery Location

Outpatient/Inpatient
Contact Us
Procedures That Matter To You
Repairing your scrotal veins may not seem like a big deal — but only if you do not know that this impairs your fertility. Dr. Hakky offers the varicocele repair microsurgery to protect sperm production and increase fertility. If you would like to have a consult with Dr. Hakky privately, please call and schedule an appointment today at Atlanta Cosmetic Urology in Atlanta, GA.
Related Treatments