About Vasectomy Reversals
Are you thinking about trying to become a dad again after having a vasectomy? As a board-certified urologist and fellowship-trained microsurgeon, Dr. Tariq Hakky specializes in the treatment of sexual health disorders for men, such as male infertility and sexual dysfunction (impotence or ejaculation disorders). Atlanta Cosmetic Urology has the latest microsurgical equipment, and Dr. Hakky has performed many vasovasostomy and epididymovasostomy procedures. He chose to pursue fellowship training in male infertility microsurgery. Less than 1% of urologists study the most advanced microsurgical techniques, and Dr. Hakky is proud to have mastered them.
You may wonder what Dr. Hakky's success rate is for reversing vasectomies. Each reversal case is unique. His impeccable skills and the state of your health at the time of surgery are both major factors in the success of undoing the original vasectomy. Even if Dr. Hakky did not perform your original vasectomy, he is still willing to have a consultation with you about your surgical options. Your fertility restoration journey is a phone call away. Discover your options at Atlanta Cosmetic Urology.
Reviews
"Dr Hakky is the best around ! After having a major car accident in 2007, I had very bad nerve damage after my pelvic surgery and ED was a serious issue! I tried other options for years and We talked and the Titan implant and it was the very best option! Awesome Doctor, and Fantastic work ! My life has completely changed for the better! I'm a brand new man. I highly recommend Dr Hakky ! He treats all of his patients with respect and the best knowledge you will receive about whatever issues you are having! He will definitely get any issues squared away !"
- L.T. /
Google /
Apr 24, 2021
"My husband and I heard about Dr. Hakky through a close family friend. We went in for a consultation and he was nothing but respectful and professional in every sense. He made my husband feel comfortable which is extremely rare being that he absolutely hates seeing ANY DOCTOR lol! It was a match made in heaven and to this day my husband still goes into see him! He does not trust anyone else! He's the best "dick doctor" in GA!"
- S.S. /
Google /
Mar 22, 2021
"Dr. Tariq Hakky is one of the best urologists I have had the pleasure of meeting. He is knowledgable, well informed, friendly, and above all a true professional. I received a penile implant and he performed a great surgery. I had very little pain and almost no bruising at all. I couldn't be happier with the result. Highly recommend him if you're suffering from ED and are looking to get an implant."
- M. /
Healthgrades /
Dec 29, 2020
"Excellent work."
- J.V. /
Google /
Jul 28, 2020
"My wife and I have been struggling with fertility and we were recommended to Dr Hakky. He was super detailed and really took the time to understand our issues. His ability to listen and problem solve is worth the extra driving to his office."
- C.C. /
Google /
Jul 14, 2020
Previous
Next
Candidates for a vasectomy reversal are men who have had a vasectomy and would like the opportunity to conceive a child. At Atlanta Cosmetic Urology, vasectomy reversal is not just for men who have "changed their minds." We see many couples reach out to Dr. Hakky who would like to conceive a baby because they lost a child. Also, we have candidates who have a new partner or have married someone who wishes to initiate a pregnancy. Dr. Hakky is happy to consult with candidates for a vasectomy reversal even if he did not perform the original surgery. If you would like to be considered for this procedure, schedule a consultation to learn more about what microsurgery could do for your chances.
If it is determined that you are an ideal candidate for a reversal surgery, Dr. Hakky will not know what type of technique you need until he sees and tests the sperm in the old vasectomy site. In the operating room, you will be under a general anesthetic or a regional (spinal or epidural) anesthetic for about 2 – 3 hours. During the surgery, Dr. Hakky will make a vertical incision in your scrotum to access the precise location where the vas deferens was cut in the prior surgery. The vas deferens will be reopened to test the sperm present in the fluid.
If the sperm is abundant and appears healthy, a vasovasostomy with a magnification microscope will be performed. Clear, watery vasectomy fluid with no sperm can still benefit from a direct vasovasostomy. If the vasectomy fluid is thick and sperm are present or if there is no fluid, Dr. Hakky would perform an epididymovasostomy. Usually, there is a 65% return rate for sperm in the ejaculate with this procedure.
Vasovasostomy (VV)
The next step for the vasovasostomy would be a strict, two-layer, watertight procedure. Using a powerful operating microscope, the vas deferens will be reconnected.
Epididymovasostomy (EV)
To correct a blockage or an obstruction in the epididymis, Dr. Hakky would perform an epididymovasostomy. The epididymal tube will be cut open and compressed for fluid to test for sperm. If no sperm is located, a closer incision can be made for testing. Dr. Hakky will reattach it with two layers of extremely fine sutures.
To recover at home, you should prepare beforehand by purchasing compression shorts, ice packs, and gauze to change out your bandages. You will also need to book a post-operative follow-up visit 2 – 3 weeks with Dr. Hakky to evaluate your incision sites. At 6 – 8 weeks, you will make arrangements for a semen analysis. You will provide us with a semen sample monthly (about 4 – 6 months) until the sperm count is at an appropriate level. If you have to travel a long distance to our office in Atlanta, you should find a laboratory near your home that provides a service for semen analysis. Then, the lab results can be sent to Dr. Hakky for interpretation.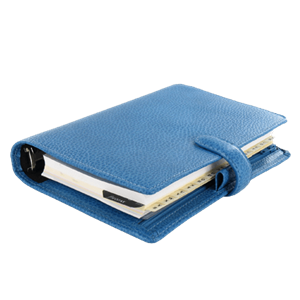 Plan Your Procedure
Recovery Time

1 Week

Average Procedure Time

90 Minutes

Post-op Follow-up

8 Weeks

Procedure Recovery Location

Outpatient/Inpatient
Contact Us
Giving Fatherhood A Chance
With the advances in modern technology and the skill of our talented urologist and microsurgeon, Dr. Hakky, you have the opportunity to have another chance at fatherhood. Vasectomy reversal is a complex procedure to endure yet many men have said that having the ability to father a child again was worth it. If you would like to discuss your vasectomy reversal options, please contact our office at Atlanta Cosmetic Urology in Atlanta, GA.
Related Procedures