About Buried Penis Repair
At Atlanta Cosmetic Urology, we treat adult male patients who are seeing their penises shorten, which is a medical condition called hidden or buried penis. No actual length is lost, and most men with a buried penis actually have average-sized manhood (not micropenises). Our board-certified urologist, Dr. Tariq Hakky, can diagnose and treat hidden penises at his private practice in Atlanta, GA. He is a highly skilled cosmetic urologist who can provide you with the most up-to-date, state-of-the-art surgical repair of buried penis surgery.
While weight loss and healthy habits may help health matters, it may not be the whole answer you are looking for when your body conceals your penis. To treat this unfortunate condition, an adult buried penis repair can be a combination of surgical approaches, such as ligament release, skin excision, abdominal and suprapubic water-assisted liposuction, and more. If you would like more information on buried penis repair, schedule a consultation with Dr. Hakky. He will talk with you privately and confidentially at Atlanta Cosmetic Urology.
Buried Penis Repair Checklist
Before your surgery, Atlanta Cosmetic Urology asks that you complete the following penile implant checklist:
Call your insurance company to check for coverage. We suggest you get their answer in writing.
You will need cardiac clearance from your primary care or heart doctor
If you are a diabetic, please have your most recent (glycated hemoglobin) A1C test results sent to Dr. Hakky
Purchase a bottle of Hibiclens®, which is an antimicrobial/antiseptic skin cleanser (in the first aide) from your pharmacy
The night before your surgery, please wash your groin and genitalia with Hibiclens to prevent infection
You should have a vacuum erection device for penile stretching
Keep ice packs ready in your freezer to have ready for your scrotum immediately after returning home from surgery
You will also need a pair of tight boxer/briefs or compression shorts for scrotal support after your penile implant
Reviews
"Dr Hakky is the best around ! After having a major car accident in 2007, I had very bad nerve damage after my pelvic surgery and ED was a serious issue! I tried other options for years and We talked and the Titan implant and it was the very best option! Awesome Doctor, and Fantastic work ! My life has completely changed for the better! I'm a brand new man. I highly recommend Dr Hakky ! He treats all of his patients with respect and the best knowledge you will receive about whatever issues you are having! He will definitely get any issues squared away !"
- L.T. /
Google /
Apr 24, 2021
"My husband and I heard about Dr. Hakky through a close family friend. We went in for a consultation and he was nothing but respectful and professional in every sense. He made my husband feel comfortable which is extremely rare being that he absolutely hates seeing ANY DOCTOR lol! It was a match made in heaven and to this day my husband still goes into see him! He does not trust anyone else! He's the best "dick doctor" in GA!"
- S.S. /
Google /
Mar 22, 2021
"Dr. Tariq Hakky is one of the best urologists I have had the pleasure of meeting. He is knowledgable, well informed, friendly, and above all a true professional. I received a penile implant and he performed a great surgery. I had very little pain and almost no bruising at all. I couldn't be happier with the result. Highly recommend him if you're suffering from ED and are looking to get an implant."
- M. /
Healthgrades /
Dec 29, 2020
"Excellent work."
- J.V. /
Google /
Jul 28, 2020
"My wife and I have been struggling with fertility and we were recommended to Dr Hakky. He was super detailed and really took the time to understand our issues. His ability to listen and problem solve is worth the extra driving to his office."
- C.C. /
Google /
Jul 14, 2020
Previous
Next
To be a candidate for an adult buried penis repair, it really does not matter what size your penis is because you can't see it. This may be because of abnormal skin growth, obesity, bloating, or a circumcision poorly performed after birth. Not only is the penis hidden and challenging to keep clean, but it may also lead to unavoidable health problems, like penile skin disorders, urinary tract infections, Peyronie's disease, and/or sexual dysfunction. Dr. Hakky understands that a man with a hidden penis can also have self-esteem issues, depression, and psychological disturbances because of this medical condition. If this describes your manhood and sexual health, Dr. Hakky wants to reassure you that Atlanta Cosmetic Urology is a medical practice that understands your condition. We hope that you will feel comfortable in talking to Dr. Hakky who can help you strategize ways to improve many aspects of your life. Buried penis repair surgery can enhance your sex life, your hygiene, and self-esteem.
There will be a treatment planning session to discuss your options in hidden penis repair techniques for the pannus and genital skin. To bring your penis out into a more prominent position, Dr. Hakky may use fat reduction, skin excision, scrotoplasty, skin graft, suspensory ligament release, or a combination of these approaches to enhance your penis. In an inpatient or outpatient facility, your surgery will be performed under general anesthesia. A catheter will be inserted during the surgery as well.
Skin Excision
Dr. Hakky can surgically remove the deadened skin and muscles on or around your penis (and scrotum), which will be mapped out and marked before any incisions are made. To preserve the ability to feel sensation in your penis, Dr. Hakky will do everything possible to not make unnecessary incisions.
Abdominal and suprapubic liposuction (fat pad reduction)
For girth and length enhancement, fat can be removed from the lower abdomen and fat pad with water-assisted liposuction so that it no longer covers or conceals the penis. Loose skin in the area should also be excised in the process.
Skin Graft
If a significant amount of deadened skin is eliminated from the penis, then it may require a skin graft. The skin will come from your abdomen. If this is not possible due to unhealthy tissue from the abdomen, Dr. Hakky will take a skin graft from another donor site.
Suspensory Ligament Release
Lengthening your penis can be greatly improved by cutting the ligaments holding the penis up inside the body. This is called a suspensory ligament release that is followed by wearing weights on the penis to continue to stretch the ligaments.
Suprapubic lipectomy
A combination of fat reduction, skin excision, and penile lengthening, the suprapubic lipectomy can add length to the penis and remove the fat and skin off of the area that was concealing the penis.
After your buried penis repair surgery, Dr. Hakky will give you detailed instructions on how to care for your surgical sites and what you need to do to prolong the lengthening with weights. You will have a follow-up appointment in six weeks post-operation, and if you have questions or concerns in the interim, you can always call our office for assistance.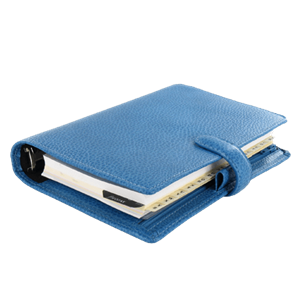 Plan Your Procedure
Recovery Time

2 Weeks

Average Procedure Time

1 Hour

Post-op Follow-up

6 Weeks

Procedure Recovery Location

Inpatient/Outpatient
Contact Us
If you would like more information on buried penis repair or penile lengthening, please reach out to us at Atlanta Cosmetic Urology. Our board-certified urologist, Dr. Hakky, is a leader in this field. He looks forward to successfully treating your condition.
Related Treatments