When you believe that your penis is below average in length, this can affect both your psychological and sexual health. This is why penis lengthening surgery is a highly requested cosmetic urology procedure at Atlanta Cosmetic Urology. This does not mean every male that enters our office has a below-average penis length. The typical adult flaccid penis measures at about 3 – 4 inches and five inches erect. Unless you are below these measurements, your penis size is average or above average (given the number).
Our board-certified urologist, Dr. Tariq Hakky, has performed many penile lengthening surgeries with the suspensory ligament release technique that makes the penis shaft appear longer as it drops into a lower position (as some of the length of the penis remains inside attached to the pubic bone). Based on your physical exam and consultation at our Atlanta, GA office, Dr. Hakky will make a recommendation on how he would proceed in your case. If you would like to learn more about how to qualify and what treatment could do for you, please make an appointment with Dr. Hakky as soon as convenient.
Reviews
"Dr Hakky is the best around ! After having a major car accident in 2007, I had very bad nerve damage after my pelvic surgery and ED was a serious issue! I tried other options for years and We talked and the Titan implant and it was the very best option! Awesome Doctor, and Fantastic work ! My life has completely changed for the better! I'm a brand new man. I highly recommend Dr Hakky ! He treats all of his patients with respect and the best knowledge you will receive about whatever issues you are having! He will definitely get any issues squared away !"
- L.T. /
Google /
Apr 24, 2021
"My husband and I heard about Dr. Hakky through a close family friend. We went in for a consultation and he was nothing but respectful and professional in every sense. He made my husband feel comfortable which is extremely rare being that he absolutely hates seeing ANY DOCTOR lol! It was a match made in heaven and to this day my husband still goes into see him! He does not trust anyone else! He's the best "dick doctor" in GA!"
- S.S. /
Google /
Mar 22, 2021
"Dr. Tariq Hakky is one of the best urologists I have had the pleasure of meeting. He is knowledgable, well informed, friendly, and above all a true professional. I received a penile implant and he performed a great surgery. I had very little pain and almost no bruising at all. I couldn't be happier with the result. Highly recommend him if you're suffering from ED and are looking to get an implant."
- M. /
Healthgrades /
Dec 29, 2020
"Excellent work."
- J.V. /
Google /
Jul 28, 2020
"My wife and I have been struggling with fertility and we were recommended to Dr Hakky. He was super detailed and really took the time to understand our issues. His ability to listen and problem solve is worth the extra driving to his office."
- C.C. /
Google /
Jul 14, 2020
Previous
Next
Having a penile lengthening surgery requires a bit more than just the desire to increase your natural penis length. This is why we have a consultation process with an examination so that Dr. Hakky can explain what will and will not work for your situation. Just believing your penis is "too short" is not enough. As a cosmetic urologist, Dr. Hakky wants you to have a realistic, healthy expectation as to what this surgery can do for your length. The surgical options for you may not meet your ideal expectations. However, Dr. Hakky will go through the process with you in full detail to see if you are a candidate for this procedure. He can also make other helpful recommendations that may improve your sexual health.
Dr. Hakky may use one of four surgical approaches to lengthening your penis.
Suspensory ligament release
Most commonly, men request the suspensory ligament release procedure that gives them a lower hanging penis. By cutting the ligaments (sometimes adding a spacer), a flaccid penis will look longer. You may also need post-operation weights to stretch the penis farther.
Ventral phalloplasty
By releasing the transition between the penis and the scrotum (penoscrotal web), you will see an increase in penile length.
Augmentation corporoplasty
If you have Peyronie's disease (a curvature to your penis when it is erect), Dr. Hakky can perform an augmentation corporplasty to correct the direction.

Suprapubic lipectomy
In a suprapubic lipectomy, Dr. Hakky can perform a combination of surgeries to reveal a hidden penis. By removing fat in the abdomen and/or pubic area with water-assisted liposuction (or hydroliposuction) and skin excision, the penis will be exposed. A suspensory ligament release will also be added.
Every patient will recover at his own pace. Some procedures will require that you take more time off than others. This is especially true if you perform a lot of physical labor. Dr. Hakky can help you estimate your recovery period during your treatment planning session. Depending on what surgery you have, you may need to have some knit compression briefs, hot/cold ice packs, compression shorts, gauze, and chlorhexidine wash available at home. We will go over the processes of how to care for your treatment area in detail before you are discharged. You will have a post-op follow-up appointment in six weeks. However, if you have any concerns before your next appointment, please contact our office.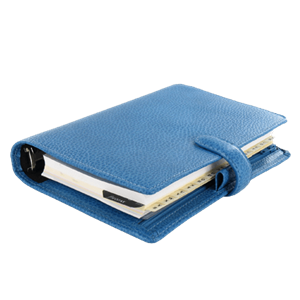 Plan Your Procedure
Recovery Time

2 Weeks

Average Procedure Time

1 Hour

Post-op Follow-up

6 Weeks

Procedure Recovery Location

Outpatient
Contact Us
The length of your penis can potentially increase with penile lengthening surgery at Atlanta Cosmetic Urology. With our board-certified urologist, you will have all of your options explained to you before you have to make a decision. He will present you with the risks and benefits of each procedure. To have a private consultation with Dr. Hakky, please call our office to make an appointment.
Related Treatments