About Penile Girth Enhancement
When men seek penile girth enhancement at Atlanta Cosmetic Urology, they are generally concerned about the width and circumference of their shaft and sexual performance. Board-certified urologist Dr. Tariq Hakky regularly consults with men privately about the girth of their penis in his Atlanta, GA office. On average, the penis shaft (flaccid) is about 3.5 – 4 inches. During an erection, the shaft can swell about half an inch. Dr. Hakky understands that if you have a thin penis, you may feel self-conscious or inept to your partner. This is why he can offer you a solution with penile girth enhancement injections with a fat transfer. By taking your own fat from an unwanted area of your body (such as the abdominal or buttocks area), he can expand the shaft to extend the circumference and width — not the length.
Atlanta Cosmetic Urology also offers dermal fillers for penis girth enhancement. Injections of fillers, like hyaluronic acid, into the penis shaft will only increase the width and circumference of the penis, not the length. Dr. Hakky will perform the injections in his office and make them as comfortable as possible. Dermal filler injections are only temporary, and maintenance appointments will have to be made about 18 months out. Also, you can adjust the amount of filler used with each injection session. If you would like to gradually become larger or want to change the amount put in, Dr. Hakky can customize your treatment to your preferences.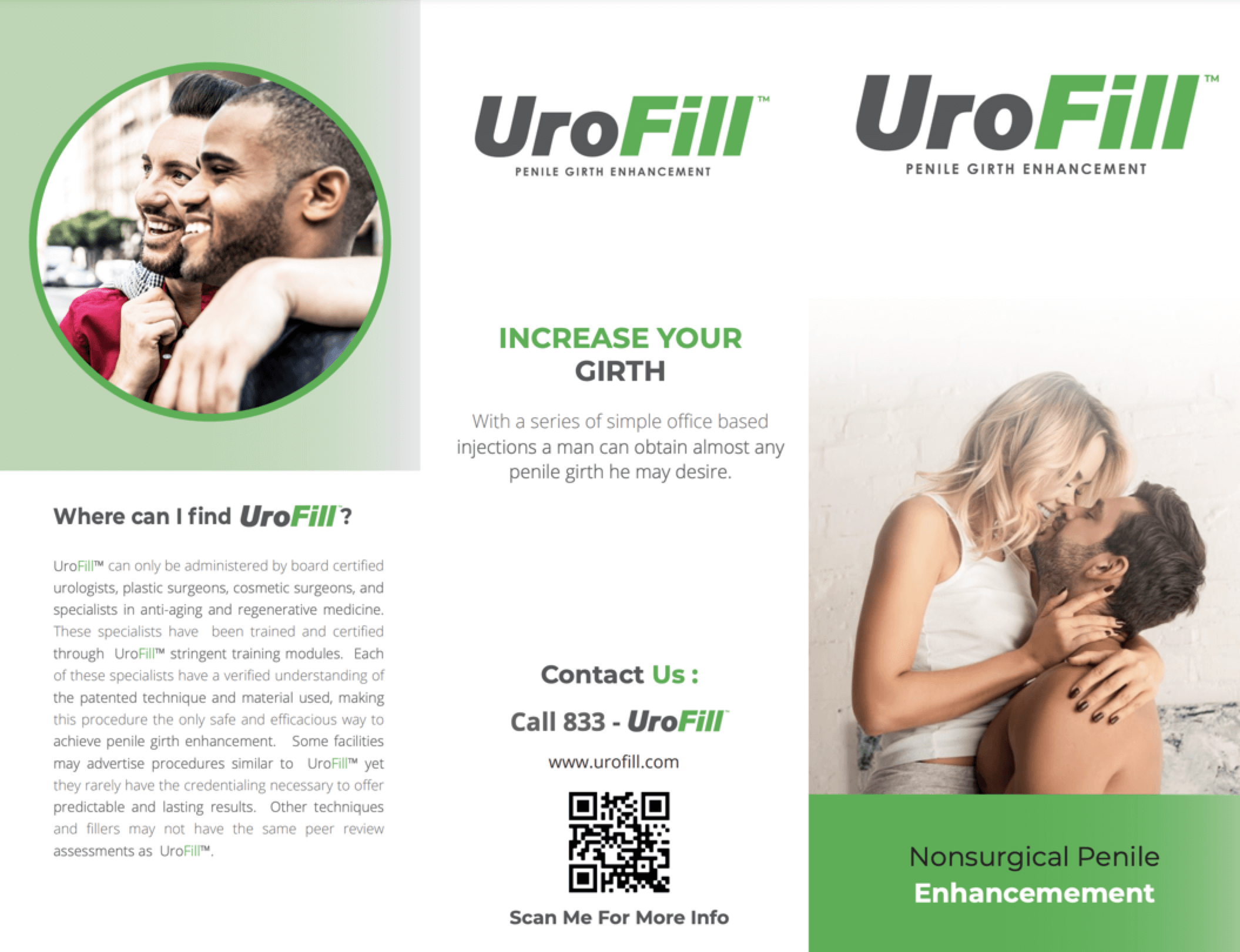 Reviews
"Dr Hakky is the best around ! After having a major car accident in 2007, I had very bad nerve damage after my pelvic surgery and ED was a serious issue! I tried other options for years and We talked and the Titan implant and it was the very best option! Awesome Doctor, and Fantastic work ! My life has completely changed for the better! I'm a brand new man. I highly recommend Dr Hakky ! He treats all of his patients with respect and the best knowledge you will receive about whatever issues you are having! He will definitely get any issues squared away !"
- L.T. /
Google /
Apr 24, 2021
"My husband and I heard about Dr. Hakky through a close family friend. We went in for a consultation and he was nothing but respectful and professional in every sense. He made my husband feel comfortable which is extremely rare being that he absolutely hates seeing ANY DOCTOR lol! It was a match made in heaven and to this day my husband still goes into see him! He does not trust anyone else! He's the best "dick doctor" in GA!"
- S.S. /
Google /
Mar 22, 2021
"Dr. Tariq Hakky is one of the best urologists I have had the pleasure of meeting. He is knowledgable, well informed, friendly, and above all a true professional. I received a penile implant and he performed a great surgery. I had very little pain and almost no bruising at all. I couldn't be happier with the result. Highly recommend him if you're suffering from ED and are looking to get an implant."
- M. /
Healthgrades /
Dec 29, 2020
"Excellent work."
- J.V. /
Google /
Jul 28, 2020
"My wife and I have been struggling with fertility and we were recommended to Dr Hakky. He was super detailed and really took the time to understand our issues. His ability to listen and problem solve is worth the extra driving to his office."
- C.C. /
Google /
Jul 14, 2020
Previous
Next
If you are concerned about the width of your thin penis shaft, you may be a candidate for penile girth enhancement. In the past, you may have tried the following methods for a thicker penis:
Topical medications
Exercises
Nutritional supplements
Penile enlargement devices (penis pump)
Penis rings, tension rings, or constriction bands to restrict blood flow
If these enhancers produced poor outcomes, you would be welcomed to make an appointment to discuss options with Dr. Hakky in a discrete, private setting at Atlanta Cosmetic Urology.
Dr. Hakky mainly performs autologous fat transfers for penile girth enhancements. This is a two-part surgery, often referred to as Renuva, that first involves liposuction. A general anesthetic will be used for the procedure. He will take adipose tissue from an area, like the abs, buttocks, or thighs via hydroliposuction. The fat will then be purified to be re-injected into your penis through a syringe. Dr. Hakky will then inject the fat into the shaft of the penis evenly around until the discussed size is accomplished.
Alternatively, we can inject hyaluronic acid (HA) fillers into the penis, such as Restylane and Voluma, through a treatment known as GirthMax in order to enhance the size, much like they are often used in the face. While the results are only temporary, they are also fast and achieved in a minimally invasive manner. These hyaluronic fillers are injected in various sites around the shaft of the penis just beneath the skin. Typically, we space the injections two days apart in order to account for the settling of the filler. After a brief recovery period of about a week, most patients will be free to resume normal sexual activity. During this week, it is not uncommon for some patients to notice slight bruising and/or swelling. We recommend patients schedule regular maintenance procedures in order to maintain their results when it comes to penile girth.
Another form of treatment, though extremely temporary, is the use of vacuum pumps to make the penis appear larger. These pumps draw blood into the penis, causing it to swell. They are traditionally used for erectile dysfunction but can be used to enhance the girth of the penis for a short time. Patients should refrain from using these vacuums too often, however, as they can cause elastic tissue damage when overused.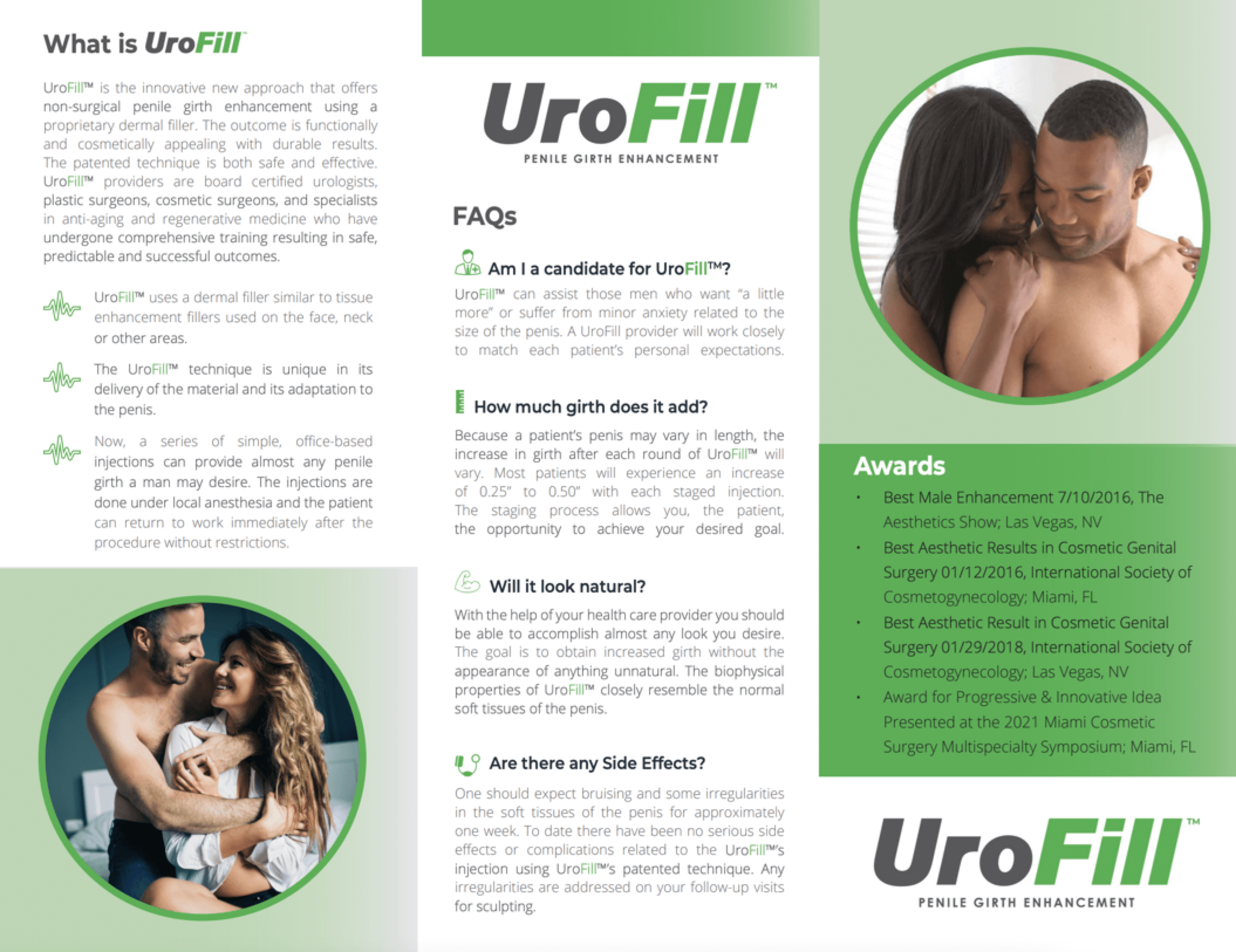 After your penile girth enhancement, you will need to recover and take about a week off from work. You will need to take care of your liposuction surgery site and make sure that the filler in your penis heals evenly (not lumpy). Dr. Hakky will tell you how to care for yourself during this time and will see you for a follow-up appointment in two weeks.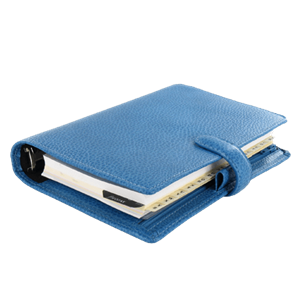 Plan Your Procedure
Recovery Time

1 Week

Average Procedure Time

30 Minutes

Post-op Follow-up

2 Weeks

Procedure Recovery Location

Outpatient/Inpatient
Contact Us
Learn About Girth Injections
Whether you choose dermal fillers or have a fat transfer to plump up the volume on the girth of your penis, Dr. Hakky can provide you with information about both. When it is time to go a step further in your treatment with enlargement injections or a fat transfer, you can leave behind the time-consuming devices that offer no spontaneity. Call and schedule today.
So what is the UroFill™ technology?
The UroFill™ patented technique is based on similar tissue enhancement techniques used on the lips, face, neck or other sensitive areas of the body. The UroFill™ technique is unique in its delivery of the material and its adaptation to the penis.
With over eight years of clinical review5, UroFill™ has developed the appropriate technique to safely enhance penile girth. Now, a series of simple, office-based injections can provide almost any penile girth a man may desire. The injections are done under local anesthesia and the patient can return to work immediately after the procedure (without restrictions). In our clinical studies, most patients resumed sexual intercourse after 72 hours.
Who are the right candidates for the UroFill™ Technology?
Men around the world have expressed interest in greater penile girth. The UroFill™ technique can assist those men who want "a little more" or those who suffer from minor anxiety related to overall penis size, however, men must also have realistic expectations. We help those who want increased penile girth and similarly help their partners who desire the same.
How much girth does it add?
The UroFill™ technique can be used to add nearly as much girth as the patient desires. Realistic goals should be discussed between the patient and his health care provider. When following the (patented) protocol of staged injections, a patient may continue treatments until the desired girth is accomplished. Patients must understand that any asymmetry can and will be addressed, as sculpting of the penis is an important part of the staging process. Sculpting and modeling can be further explained by your provider.
How much girth is accomplished with each injection?
Because penises vary in length, the increase in girth after each round of injections using the UroFill™ technique varies. Most patients will experience an increase of approximately 0.25" to 0.5" with each staged injection of 2-6cc's. The staging process allows you, the patient, the opportunity to achieve your desired goal.
Is there any loss of girth after injections?
Dissipation and local migration of dermal fillers are potential hurdles with nearly any filler procedure. It is not uncommon to have a reduction of approximately 10% of the initial gains in the first month. This potential occurrence is actually due to dispersal of the local anesthetic and resolution of any inflammation from the injection process. Further loss is minimal and current clinical data supports four-year retention rates of nearly 90%5.
Where can I receive the UroFill™ technique?
The UroFill™ patented systems approach can only be administered by a Board Certified Urologic, Plastic or Cosmetic Surgeon trained in the patented technique. These designated UroFill™ providers have been trained and certified through UroFill™'s stringent training modules. Each of these specialists have a verified understanding of the techniques and materials, making this procedure a safe and efficacious way of achieving penile girth enhancement. Each of these specialists has ongoing access to Dr. Perito's 8-year (and growing) experience, as he and his colleagues have refined the UroFill approach. Dr. Perito's data includes >500 patients with 4+ years of results. Some facilities may advertise procedures similar to UroFill™ yet they do not have the credentialing necessary to offer predictable and lasting results as described and presented in our experience. Other techniques may not have the same peer review assessments as UroFill™. Our directory of trained physicians is constantly updated for your convenience and can be accessed under the patients tab – Find a Provider. The UroFill™ approach is available in select markets outside of United States. These sites have trained providers and utilize a variety of dermal filler products. The UroFill™ platform has been adopted by providers in the United States, Europe and Latin America. Email [email protected] for access to a provider near you.
How long does the procedure take?
The UroFill™ procedure is performed in-office and requires about 10 minutes. If your surgeon begins the procedure with an artificial erection, the entire procedure may take 30-40 minutes.
Is it a surgical procedure?
The UroFill™ technique is a proven method for safely injecting HA into the penis for girth enhancement in the office setting.
Do I need anesthesia?
Small amounts of local anesthetic are used during the procedure for patient comfort. Most patients are able to drive themselves home immediately following the procedure.
What care will I need after the procedure?
The penis will have a loosely applied gauze wrap for 24 hours to minimize bruising.
How long will I need to refrain from sexual contact?
We strongly recommend 72 hours before engaging in any sexual contact.
Is it safe?
All patients who have followed the recommended post-procedure protocol have had a complete recovery6. Before having penile girth enhancement utilizing the UroFill™ Technique - every patient should read and sign with their doctor the attached consent form.
Are there any side effects?
One should expect bruising and some irregularities in the soft tissues of the penis for approximately one week. To date there have been no serious side effects or complications related to the UroFill™ injection using UroFill™'s patented technique. Any irregularities are addressed on your follow-up visits for sculpting. Early modeling (see below) without re-injection is possible when desired by the patient.
Will it look natural?
With the help of your health care provider you should be able to accomplish almost any look you desire. The goal is to obtain increased girth without the appearance of anything unnatural. The biophysical properties of UroFill™ closely resemble the normal soft tissues of the penis.
What if I do not like something about the appearance of my penis after a UroFill™ injection?
Patients may find some areas to be more prominent than others after the first or any subsequent round of injections. The patient then has two options:
Modeling - A patient may return to the office within a week of the procedure to have gentle massaging of the injected filler to correct any irregularities.
Sculpting – A patient may wait two weeks for a second round of UroFill™ to be injected in areas lacking uniformity thus rendering the patient pleased with his continued gains (increased girth) and correction of the irregularity.
After hundreds of patients, and thousands of injections, only a handful of patients have requested a reduction in girth, which is done using a simple injection in the desired area. These patients were eventually satisfied with their outcomes. All patients should understand that this is a safe and easy option for any undesirable effect related to a UroFill™ injection. Unlike any previously used materials for girth enhancement, if a patient so desires, all filler can be removed in the office. We have never had a patient request the complete removal of UroFill™.
How does this compare to silicone implants, pills and pumps?
Silicone implants and pills can be grouped amongst the other failed attempts to increase penile girth. Our research team could not find clinical references (such as studies, presentations or peer review papers) supporting the use of pills for penile girth enhancement. One single-center study of a silicone graft for girth enhancement had only a small number of respondents and was not statistically significant7. Our experience with removing surgically implanted devices has demonstrated a poor anatomical result and difficulties with the mesh used to anchor the device. Regarding Vacuum Erection Devices (VED) - Most literature related to vacuum pumps supports some minimal increases in both length and girth and is a modality that does NOT preclude the use of UroFill™ and the UroFill™ technique.
Partner Satisfaction
Before a patient begins treatment with the UroFill™ procedure, it is important to understand that researchers have repeatedly shown that penis size does not affect partner satisfaction during sexual intercourse, although this may be changing alongside other societal norms8. We are currently studying changes in patient satisfaction after the UroFill™ procedure and anticipate an increase in satisfaction for both the patient and their partner.
References
Wessells, H.; Lue, T. F.; McAninch, J. W. (1996). "Penile length in the flaccid and erect states: Guidelines for penile augmentation". The Journal of Urology. 156 (3): 995–997.
Alter, J.G. Penile enlargement surgery. Tech Urol. 1998; 4: 70
Trockman, B.A., Berman, C.J., Sendelbach, K., and Canning, J.R. Complications of penile injection of autologous fat. J Urol. 1994; 151: 429–430
Perovic, S.V., Byun, J.S., Scheplev, P., Djordjevic, M.L., Kim, J.H., and Bubanj, T.New perspectives of penile enhancement surgery tissue engineering with biodegradable scaffolds. Eur Urol. 2006; 49: 139
Paul Perito; Gabrielle Antonini: Introduction of a Novel Office Based Non-Surgical Procedure Using Hyaluronic Acid Fillers for Aesthetic Penile Enhancement IV World Congress of Medical Sexology Meeting, Miami 2015
Elist et al. J Sex Med. 2018
Vardi Y, Lowenstein L. Penile enlargement surgery—Fact or illusion? Nat Clin Pract Urol 2005;2:114–5.
Katharine A Phillips, Understanding Body Dysmorphic Disorder: An Essential Guide (New York: Oxford University Press, 2009), pp 50–51.
Position Paper: Management of Men Complaining of a Small Penis Despite an Actually Normal Size. jsm_2Hussein Ghanem, MD,* Sidney Glina, J Sex Med 2013;10:294–303.
Related Procedures