Circumcision for cultural or religious reasons is performed at the birth of a male child — which is the surgical removal of the foreskin of the penis. It may not be medically necessary after birth; however, it is important to many religions for men to have circumcised foreskin. At Atlanta Cosmetic Urology, we provide circumcision for boys (age 10 and up) and men. Our board-certified urologist, Dr. Tariq Hakky, skillfully performs circumcisions for men with medical or aesthetic reasons.
A well-defined circumcised foreskin can be healthier and more hygienic as there are fewer areas of the penis for bacteria to hide. This also means that there are some risks for skin or urinary tract infections (UTIs), which are common complaints of men with foreskin. There are also medical studies going on right now to determine if circumcision provides some protection for women from an HIV infection who have sexual intercourse with circumcised men. If you are constantly developing bacterial infections or UTIs, it is understandable why you would choose to have this procedure later in life. Dr. Hakky understands that this is a personal choice that can be beneficial to your sexual health — there is no need to be embarrassed to ask for this procedure. Call today and schedule a one-on-one consultation in Atlanta, GA with Dr. Hakky for his recommendations.
Atlanta Cosmetic Urology provides circumcision services for older boys (above the age of ten) and adult men only. Dr. Hakky will perform a circumcision revision surgery from a previous doctor or for an initial circumcision.
Reviews
"Dr Hakky is the best around ! After having a major car accident in 2007, I had very bad nerve damage after my pelvic surgery and ED was a serious issue! I tried other options for years and We talked and the Titan implant and it was the very best option! Awesome Doctor, and Fantastic work ! My life has completely changed for the better! I'm a brand new man. I highly recommend Dr Hakky ! He treats all of his patients with respect and the best knowledge you will receive about whatever issues you are having! He will definitely get any issues squared away !"
- L.T. /
Google /
Apr 24, 2021
"My husband and I heard about Dr. Hakky through a close family friend. We went in for a consultation and he was nothing but respectful and professional in every sense. He made my husband feel comfortable which is extremely rare being that he absolutely hates seeing ANY DOCTOR lol! It was a match made in heaven and to this day my husband still goes into see him! He does not trust anyone else! He's the best "dick doctor" in GA!"
- S.S. /
Google /
Mar 22, 2021
"Dr. Tariq Hakky is one of the best urologists I have had the pleasure of meeting. He is knowledgable, well informed, friendly, and above all a true professional. I received a penile implant and he performed a great surgery. I had very little pain and almost no bruising at all. I couldn't be happier with the result. Highly recommend him if you're suffering from ED and are looking to get an implant."
- M. /
Healthgrades /
Dec 29, 2020
"Excellent work."
- J.V. /
Google /
Jul 28, 2020
"My wife and I have been struggling with fertility and we were recommended to Dr Hakky. He was super detailed and really took the time to understand our issues. His ability to listen and problem solve is worth the extra driving to his office."
- C.C. /
Google /
Jul 14, 2020
Previous
Next
A candidate for circumcision will have foreskin on the penis to be removed or have a penis without foreskin that needs a revision surgery from a previous circumcision. Also, please call for a consultation with Dr. Hakky if a previous circumcision has led to the following conditions:
A buried penis where there was too much or too little foreskin removed
A curved penis or chordee of the head of the penis (in an upward or downward position)
A thickening of the foreskin (skin bridge)
A narrowing of the opening at the end of the penis (meatal stenosis)
Chronic skin cracking and infections
You may be a candidate for a circumcision just because you feel that your penis just does not "look right." Let Dr. Hakky advise you on the next steps to improve the appearance of your penis (with or without foreskin).
On the day of your circumcision, Dr. Hakky will perform this while you are under anesthesia. You will not be able to feel any part of the surgical process. The incision type and circumcision style will be implemented as discussed in your treatment planning. Once the foreskin is removed and incisions closed, you will be taken to recovery for observation and pain management.
High and tight circumcision style
A majority of the outer foreskin is removed with an incision placed high on the shaft of the penis. This will cause an erect penis to feel and look tight without any loose skin.
Low and tight circumcision style
Less of the foreskin is removed in this style. Also, the scar line is closer to the head of the penis.
High and loose circumcision style
With a high and loose circumcision, you would have a scar further away from the glans and looser skin on the shaft.
Low and loose circumcision style
A circumcision with a low and loose style would have much more loose skin on the shaft of the penis with the incision made close to the head of the penis.
If you are unhappy with your original circumcision, there are revision techniques that Dr. Hakky can employ to improve the skin on your penis. You may have leftover skin that should have been circumcised, too much taken off in the initial surgery, or adhesions that have developed at the circumcision site.
Dr. Hakky will provide you with a prescription medication for your circumcision healing period. There are minimal risks to this surgery. However, you do need to watch for infection at the incision sites. After your circumcision, Dr. Hakky will provide you with aftercare instructions on how to best care for your penis post-op. Please follow his instructions as directed and make your four-week follow-up appointment before leaving our office. If you have any questions between appointments, please call our office. You can expect your recovery time to be about 2 – 4 weeks. Your erectile functions should not be disrupted in any way after recovery.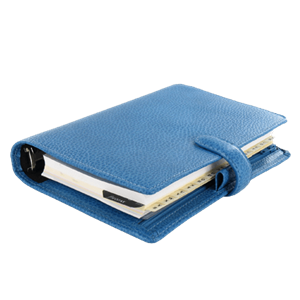 Plan Your Procedure
Recovery Time

2 – 4 Weeks

Average Procedure Time

30 Minutes

Post-op Follow-up

4 Weeks

Procedure Recovery Location

Outpatient/Inpatient
Contact Us
When The Decision Is Yours
The decision to have a circumcision is yours. If you would like to have a consultation with Dr. Hakky about your uncircumcised penis or would like to talk about revision surgery, please contact us. If there is something about your previous circumcision that you do not like, discuss the aesthetics of your penis in a private consultation at Atlanta Cosmetic Urology.
Related Procedures