Men living with pelvic pain often describe the pain as a continuous, fiery sensation that is piercing and debilitating. This is why our experienced board-certified urologist, Dr. Tariq Hakky, provides cord blocks, microsurgical denervation procedures, and more at his private practice at Atlanta Cosmetic Urology. Dr. Hakky is fellowship trained in advanced microsurgery, and he wants to help bring back a quality of life for the patients he treats for chronic pelvic pain.
After ruling out a possible sexually transmitted disease or a bladder/urinary tract infection as the cause of the pain, Dr. Hakky may recommend interventions, such as cord blocks, denervation procedures, or testicular denervation. A pain this intense makes simple things like wearing clothing, sitting for any length of time, urinating, having a bowel movement, or sexual intercourse, practically intolerable. Our urology team at Atlanta Cosmetic Urology led by Dr. Hakky want you to know that finding you a solution quickly for your pelvic pain would be our number one priority. Schedule an appointment in our Atlanta, GA office to learn more about our methods of chronic pelvic pain management.
Reviews
"Dr Hakky is the best around ! After having a major car accident in 2007, I had very bad nerve damage after my pelvic surgery and ED was a serious issue! I tried other options for years and We talked and the Titan implant and it was the very best option! Awesome Doctor, and Fantastic work ! My life has completely changed for the better! I'm a brand new man. I highly recommend Dr Hakky ! He treats all of his patients with respect and the best knowledge you will receive about whatever issues you are having! He will definitely get any issues squared away !"
- L.T. /
Google /
Apr 24, 2021
"My husband and I heard about Dr. Hakky through a close family friend. We went in for a consultation and he was nothing but respectful and professional in every sense. He made my husband feel comfortable which is extremely rare being that he absolutely hates seeing ANY DOCTOR lol! It was a match made in heaven and to this day my husband still goes into see him! He does not trust anyone else! He's the best "dick doctor" in GA!"
- S.S. /
Google /
Mar 22, 2021
"Dr. Tariq Hakky is one of the best urologists I have had the pleasure of meeting. He is knowledgable, well informed, friendly, and above all a true professional. I received a penile implant and he performed a great surgery. I had very little pain and almost no bruising at all. I couldn't be happier with the result. Highly recommend him if you're suffering from ED and are looking to get an implant."
- M. /
Healthgrades /
Dec 29, 2020
"Excellent work."
- J.V. /
Google /
Jul 28, 2020
"My wife and I have been struggling with fertility and we were recommended to Dr Hakky. He was super detailed and really took the time to understand our issues. His ability to listen and problem solve is worth the extra driving to his office."
- C.C. /
Google /
Jul 14, 2020
Previous
Next
Patients of Dr. Hakky who have pelvic pain may come into our practice with more symptoms than just pain. Because pain is a general symptom, pelvic pain could be associated with one of the following:
Enlarged prostate (benign prostate hyperplasia or BPH)
Prostatitis
Interstitial cystitis
Sexually transmitted diseases or infections
Urinary tract infections
Bladder infections
If you do not know the source of your pelvic pain, Dr. Hakky will assess your symptoms, order the necessary testing, and perform a physical examination (including rectal exam to check the prostate). Then when he has a closer look at your overall health, he can make treatment recommendations based on your needs alone.
The treatment options vary for pain in the bladder, prostate, scrotum, urinary tract, and/or a combination of areas. Dr. Hakky has both surgical and nonsurgical treatment techniques he can provide (starting with the least invasive).
When the pain is beyond the help of medications and nonsurgical interventions, Dr. Hakky may perform a spermatic cord block to see if you would be an appropriate candidate for microsurgical denervation of the spermatic cord. This can be completed in a few minutes in our office — it involves an injection of an anesthetic into the nerves of the spermatic cord to see how your body responds to the treatment. The pain relief is only temporary. However, if it works well, you may consider having a surgical procedure called microsurgical spermatic cord denervation (MSCD) for a long-term solution. The MSCD would take place in an outpatient setting with a general anesthetic. He will make a small incision in your groin to access the spermatic cord to divide or deaden the nerves causing you pain.
Depending on the cause of your pain, Dr. Hakky does have nonsurgical therapies for your pelvic discomfort. If you have a bacterial infection, such as prostatitis, he may give you a round of antibiotics to clear up the infection. If you have inflammation in the pelvic area, he might suggest an anti-inflammatory medication. However, many of our patients report negative side effects with these medications that only offer short-term relief. For muscle spasms and uncomfortable nerve pain, Dr. Hakky may prescribe muscle relaxers or prescription-strength pain pills to lessen the ache and pressure.
Dr. Hakky will monitor your health closely when you are in treatment for pelvic pain. Once he has performed surgery or prescribed medication for your pain, he will want to follow-up with you in two weeks. If you have any questions about your treatment, please do not hesitate to ask.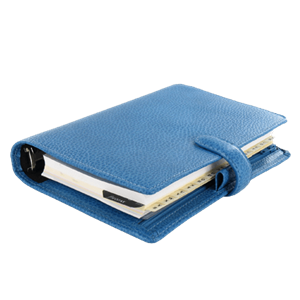 Plan Your Procedure
Recovery Time

2 Days

Average Procedure Time

15 Minutes

Post-op Follow-up

2 Weeks

Procedure Recovery Location

Outpatient
Contact Us
Call for an Appointment Today
If you would like to take control of your chronic pelvic pain, Atlanta Cosmetic Urology has several options. Dr. Hakky is accepting new patients with or without a referral. Ask about our pelvic pain management techniques with cord blocks and denervation. Call and set up an appointment in our Atlanta, GA office with one of our friendly and knowledgeable patient coordinators.
Related Treatments