About STDs and Pelvic Pain
When you have the symptoms of a sexually transmitted disease, like gonorrhea or chlamydia, you can find excellent medical care at Atlanta Cosmetic Urology in Atlanta, GA. Our board-certified urologist, Dr. Tariq Hakky, provide you with compassion — there is no need to be embarrassed by your symptoms. With the latest treatment options for sexually transmitted infections, we want to see you healthy as soon as possible. Your well-being is important to us.
Reviews
"Dr Hakky is the best around ! After having a major car accident in 2007, I had very bad nerve damage after my pelvic surgery and ED was a serious issue! I tried other options for years and We talked and the Titan implant and it was the very best option! Awesome Doctor, and Fantastic work ! My life has completely changed for the better! I'm a brand new man. I highly recommend Dr Hakky ! He treats all of his patients with respect and the best knowledge you will receive about whatever issues you are having! He will definitely get any issues squared away !"
- L.T. /
Google /
Apr 24, 2021
"My husband and I heard about Dr. Hakky through a close family friend. We went in for a consultation and he was nothing but respectful and professional in every sense. He made my husband feel comfortable which is extremely rare being that he absolutely hates seeing ANY DOCTOR lol! It was a match made in heaven and to this day my husband still goes into see him! He does not trust anyone else! He's the best "dick doctor" in GA!"
- S.S. /
Google /
Mar 22, 2021
"Dr. Tariq Hakky is one of the best urologists I have had the pleasure of meeting. He is knowledgable, well informed, friendly, and above all a true professional. I received a penile implant and he performed a great surgery. I had very little pain and almost no bruising at all. I couldn't be happier with the result. Highly recommend him if you're suffering from ED and are looking to get an implant."
- M. /
Healthgrades /
Dec 29, 2020
"Excellent work."
- J.V. /
Google /
Jul 28, 2020
"My wife and I have been struggling with fertility and we were recommended to Dr Hakky. He was super detailed and really took the time to understand our issues. His ability to listen and problem solve is worth the extra driving to his office."
- C.C. /
Google /
Jul 14, 2020
Previous
Next
Ruling out the possibility of a sexually transmitted disease causing your pelvic pain will need to be considered if you are unable to determine what is causing your pain. The common misconception about a sexually transmitted disease is that symptoms will give it away immediately. This is not true. You can be asymptomatic and not know you have it — thinking your pelvic pain is something else. Dr. Hakky will ask you questions related to your sexual health as a part of your physical examination process. You may be tested for infections, like gonorrhea and chlamydia.
The symptoms for the sexually transmitted disease called gonorrhea (which targets your mucus membranes in your pelvic area) can sometimes be so subtle, you may not even realize you have it. However, in later stages (1 – 14 days) of the infection, you may see a white, yellow, or green discharge. If there is no discharge, you may experience pain anywhere in your pelvic area, unusual bleeding, anal itching, and/or uncomfortable bowel movements.
As the most prevalent sexually transmitted disease, chlamydia likes to tag team infected persons with gonorrhea. This STD presents itself very quietly as well. You may have some discharge and pelvic pain because of the chlamydia.
Luckily, both STDs can be treated simultaneously. While taking a seven-day course of antibiotics, you should not have sexual intercourse with anyone. For your safety and your partner, you both should retest in three months to make sure the infection has passed. Remember that you can have recurrent chlamydia infections once treated. While the initial infection of chlamydia can be cleared with an antibiotic, you should still think of the damage it could be doing to your reproductive organs. Staying STD-free can keep you healthier and happier in the long run. Do not delay treatment.
Pelvic pain caused by sexually transmitted diseases can be diagnosed by the following tests:
Urinalysis
You may be asked to provide a urine sample for lab analysis and to check for bacteria, white blood cells, and red blood cells.
Urine culture
Taking a culture of your urine will allow our lab to identify the bacteria causing your symptoms.
Imaging technologies
A computerized tomography (CT) scan, ultrasound, or magnetic resonance imaging (MRI) can be helpful in finding irregularities when the other diagnostic methods are not enough.
Cystoscopy
To take a look a look on the inside, Dr. Hakky can use a cystoscope to examine your urethra and bladder and why you may be having so much pain.
If you do have a sexually transmitted disease, Dr. Hakky will want to start treatment right away. You must take all of the medication he prescribes and not share it with anyone else. Your partner(s) will need to be tested and treated as well.
Atlanta Cosmetic Urology is now offering all patients who feel they are at a higher risk for contracting the HIV-1 infection (through sexual activity or intravenous drug use) pre-exposure prophylaxis, or PrEP®. This is an antiviral medication for patients who are HIV negative and want to have a reduced risk of contracting and spreading the infection by taking TRUVADA®. This is a pill, which is a combination of tenofovir and emtricitabine, that should be taken once a day regularly to be effective.
We can also provide you with information on other STD prevention methods. Wearing condoms during sexual activity and/or not sharing needles during drug use are also critical practices in preventing the contraction of HIV. We will require patients who take TRUVADA to return to our office for a follow-up appointment every three months.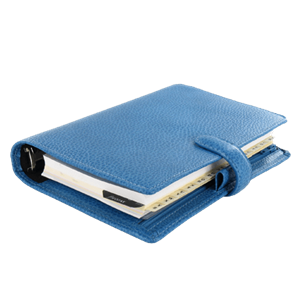 Recognize Your STD Symptoms
Dr. Hakky is accepting patients at Atlanta Cosmetic Urology for pelvic pain treatment, which can include testing for sexually transmitted diseases with or without a referral. He will take a careful look at your symptoms and rule out what where your pain is coming from — this includes checking for chlamydia and gonorrhea. Testing is private and confidential. Schedule your appointment in our Atlanta, GA office as soon as possible.
Related Treatments