If you have concerning symptoms that are not responding to medications or therapies, your primary care physician may have referred you to see a urologist who specializes in your condition. In Atlanta, GA, our board-certified urologist, Dr. Tariq Hakky, can provide you with the proper diagnostic testing you may need for bladder, kidney, prostate, penile, and testicular cancers. He will work with you to get the answers you need in a timely manner so that treatment can be started as soon as possible if it is cancer. While Dr. Hakky does not treat cancer, he can refer you to the corresponding specialist who can. He will do his best to help you manage your other symptoms in the interim. If you would like to make an appointment with Dr. Hakky, there is no need for a referral. Call Atlanta Cosmetic Urology and schedule today.
Bladder cancer does not have abnormal symptoms to watch out for because it shares the same characteristics of a bladder or urinary tract infection. You may notice a change in the frequency of how often you urinate, feel like you constantly need to go, or endure pain every time you use the bathroom. In addition, you may have other signs that you would not associate with bladder cancer, such as:
Bone pain
Swollen feet
Weight loss or no appetite
Blood in the urine
Chronic fever
It is important to see a urologist to get an accurate bladder cancer diagnosis.
Because the kidney can produce painful infections and kidney stones, ignoring the signs of trouble with the kidneys could delay needed treatment. Again, kidney cancer can be masked as many other conditions, disorders, or cancers. You may see the following with kidney cancer:
Back pain and/or a lump felt in the lower back (usually on one side only)
Blood in the urine
Chronic fever
Unintended weight loss, no appetite
No signs of infection
Bouts of anemia
Ankle and leg swelling
Feel sick or run down all the time
Men who are 50 years old and older are more likely to be diagnosed with kidney cancer than women.
Cancer of the prostate may feel like a urinary tract infection or an enlarged prostate. You may have the following five common signs of prostatic cancer:
Urinary incontinence (no control over when you urinate)
A burning, painful sensation felt while urinating
Interrupted urination (dribbling, stop and start flow, or splitting)
Blood in your urine
Getting up in the middle of the night one or more times to urinate
If you are experiencing these symptoms, it is best to have them checked out even if it is symptoms of other conditions.
If you see or feel dramatic changes in the surface of your penile skin (on the head or shaft), it is important to have it checked by a doctor. Many urologists, including Dr. Hakky, report that men wait until their symptoms of penile cancer are advanced before reaching out for medical assistance. This makes cancer more challenging to treat — but it is possible. Other warning signs of penile cancer may be:
A bump or growth on the penis that will not go away
Chronic rashes or skin infections that are treatment-resistant
Odorous discharge from the skin anywhere on the penis
Inflamed lymph nodes in the groin and/or swollen penis
If the cancer is deep within the penis and not on the surface level, then you may feel symptoms in the early stages. Cancer within the penis can spread, but it varies patient to patient.
The diagnostic process for testicular cancer is not as long as other cancers because lumps can generally be felt in a manual exam. Plus, there are blood tests that can check for elevations in alpha-fetoprotein (AFP), beta-human chorionic gonadotropin (b-HCG), and lactate dehydrogenase (LDH). Besides feeling a lump in a testicle (or both), you may also have the following symptoms:
Groin and pelvic pain
Scrotum feels more dense or thicker than usual
Hormonal imbalances
Breast tissue growth (with or without tenderness)
A sudden fluid-filled scrotum
Reviews
"Dr Hakky is the best around ! After having a major car accident in 2007, I had very bad nerve damage after my pelvic surgery and ED was a serious issue! I tried other options for years and We talked and the Titan implant and it was the very best option! Awesome Doctor, and Fantastic work ! My life has completely changed for the better! I'm a brand new man. I highly recommend Dr Hakky ! He treats all of his patients with respect and the best knowledge you will receive about whatever issues you are having! He will definitely get any issues squared away !"
- L.T. /
Google /
Apr 24, 2021
"My husband and I heard about Dr. Hakky through a close family friend. We went in for a consultation and he was nothing but respectful and professional in every sense. He made my husband feel comfortable which is extremely rare being that he absolutely hates seeing ANY DOCTOR lol! It was a match made in heaven and to this day my husband still goes into see him! He does not trust anyone else! He's the best "dick doctor" in GA!"
- S.S. /
Google /
Mar 22, 2021
"Dr. Tariq Hakky is one of the best urologists I have had the pleasure of meeting. He is knowledgable, well informed, friendly, and above all a true professional. I received a penile implant and he performed a great surgery. I had very little pain and almost no bruising at all. I couldn't be happier with the result. Highly recommend him if you're suffering from ED and are looking to get an implant."
- M. /
Healthgrades /
Dec 29, 2020
"Excellent work."
- J.V. /
Google /
Jul 28, 2020
"My wife and I have been struggling with fertility and we were recommended to Dr Hakky. He was super detailed and really took the time to understand our issues. His ability to listen and problem solve is worth the extra driving to his office."
- C.C. /
Google /
Jul 14, 2020
Previous
Next
Depending on your symptoms, there are an array of diagnostic tests that Dr. Hakky can order to see if you have the markers for a certain type of cancer. Some of these tests may also be to see if cancer has spread to other areas of your body or was not the original starting point. You can expect to have at least one of the following diagnostic services:
Physical examination
Blood work
Ultrasound
Fine-needle aspiration
Biopsy
X-ray
Computed tomography (CT) scan and positron emission tomography (PET) - stage of cancer/spread
Magnetic resonance imaging (MRI) scan for the brain and spinal cord
Bone scan
Cystoscopy
Of course, Dr. Hakky will take the least invasive approach first to rule out what the symptoms mean. Together, you can make decisions on how to proceed in the diagnostic phase. Dr. Hakky will give you the information you need to make informed decisions. You are not in this alone. Each cancer will have its own therapies and modalities of treatment.
If you are found to have cancer, Dr. Hakky will refer you to the appropriate specialist to work with you throughout your treatment. If you do not have cancer, he can provide a treatment plan to address your symptoms.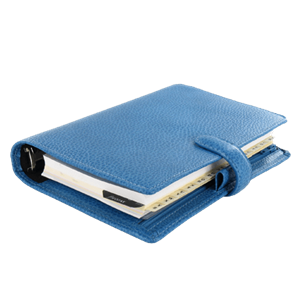 If you would like to have diagnostic testing to see if you have urologic cancer, we invite you to make an appointment for an assessment with Dr. Hakky at Atlanta Cosmetic Urology. Waiting until you think your symptoms may clear up can take away valuable time if you do have cancer. In most cases, cancer is easier to treat in the earlier stages. Let's find answers together and come up with a plan of action to take care of your health.
Related Conditions