About  Interstitial cystitis
You may be hesitant to see a doctor about your pelvic pain, however, if you have had the same symptoms for longer than six weeks, it is time to give your doctor a call. Board-certified urologist Dr. Tariq Hakky has a private practice in Atlanta, GA dedicated to patients with urological disorders and pelvic pain. At Atlanta Cosmetic Urology, Dr. Hakky is available to discuss your pelvic pain in full detail at his office. Even if your pelvic pain does turn out to be a urinary tract infection, persistent pain from a urinary tract infection means that your condition needs medical treatment. Everyone is advised to see a doctor whenever they experience symptoms of a urinary tract infection or any other medical condition related to the urinary tract. This becomes even more necessary if the indications last for more than six weeks. Interstitial cystitis (IC) is also known as bladder pain syndrome (BPS). There is no pinpoint cause to interstitial cystitis, but we do know some of the major triggers for it. Interstitial cystitis may develop because of the following:
Infection (bacterial)
Trauma to the bladder or spinal cord (central nervous system)
Weak or dysfunctional pelvic floor muscles
Low immune system
We offer real solutions and comprehensive care for your pelvic pain needs. Call and schedule a diagnostic consultation today. If you have interstitial cystitis and would like Dr. Hakky to manage your care, we encourage you to call for an appointment as well. No referral is needed.
Reviews
"Dr Hakky is the best around ! After having a major car accident in 2007, I had very bad nerve damage after my pelvic surgery and ED was a serious issue! I tried other options for years and We talked and the Titan implant and it was the very best option! Awesome Doctor, and Fantastic work ! My life has completely changed for the better! I'm a brand new man. I highly recommend Dr Hakky ! He treats all of his patients with respect and the best knowledge you will receive about whatever issues you are having! He will definitely get any issues squared away !"
- L.T. /
Google /
Apr 24, 2021
"My husband and I heard about Dr. Hakky through a close family friend. We went in for a consultation and he was nothing but respectful and professional in every sense. He made my husband feel comfortable which is extremely rare being that he absolutely hates seeing ANY DOCTOR lol! It was a match made in heaven and to this day my husband still goes into see him! He does not trust anyone else! He's the best "dick doctor" in GA!"
- S.S. /
Google /
Mar 22, 2021
"Dr. Tariq Hakky is one of the best urologists I have had the pleasure of meeting. He is knowledgable, well informed, friendly, and above all a true professional. I received a penile implant and he performed a great surgery. I had very little pain and almost no bruising at all. I couldn't be happier with the result. Highly recommend him if you're suffering from ED and are looking to get an implant."
- M. /
Healthgrades /
Dec 29, 2020
"Excellent work."
- J.V. /
Google /
Jul 28, 2020
"My wife and I have been struggling with fertility and we were recommended to Dr Hakky. He was super detailed and really took the time to understand our issues. His ability to listen and problem solve is worth the extra driving to his office."
- C.C. /
Google /
Jul 14, 2020
Previous
Next
While the symptoms of this chronic condition (pain, urinary tract infections, and frequent urination) mimic so many other disorders or illnesses, interstitial cystitis does not have a treatment to cure it. Dr. Hakky and his team at Atlanta Cosmetic Urology will provide you with compassionate services that help you live a better life. We understand that living with chronic pain in the pelvic area is not only physically debilitating, but it can also be emotionally and socially debilitating as well. Dr. Hakky will make recommendations for your treatment that can help you enjoy your life more.
To find a diagnosis, you and Dr. Hakky will meet in his office for a consultation and diagnostic session to determine if you have interstitial cystitis. He will request a urine sample so that it can be screened for a urinary tract infection. He will ask about your medical and family medical history with interstitial cystitis, how frequently you are experiencing these pains, and how you have treated it in the past. You can expect to have a pelvic exam. Also, he can give you a potassium and water test to see what your pain threshold is in tolerating the liquids in your body. Pain from the potassium is a signifier of interstitial cystitis.
If further testing is required, he may order a cystoscopy or a urine screening for cancer cell activity. As the most invasive of the diagnostic test, the cystoscopy involves the use of a medical instrument outfitted with a camera lens (cystoscope) on a tube that is entered into the urethra so Dr. Hakky can see your bladder lining. He may also see how much fluid the bladder can hold by filling it slowly with water to see your reaction and if it causes pain.
Once you have a diagnosis, you will be presented treatment options based on your level of need. First, you can improve some of your symptoms by eliminating foods and beverages, such as acidic foods, chocolate, citric fruits, caffeine, and alcohol, that are known to irritate your interstitial cystitis condition.
We can offer you physical therapy for pelvic pain, medications to match your symptoms, electrical nerve stimulation with TENS, bladder distention, and/or bladder instillation.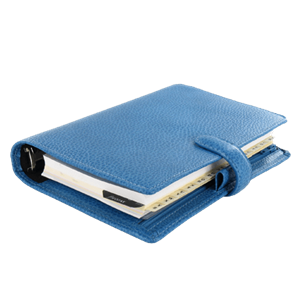 While there is no cure for interstitial cystitis, you have one of the leading doctors in the Atlanta, GA area in your corner when the pain strikes. Our board-certified urologist, Dr. Hakky, can have a detailed conversation with you about your bladder condition and make recommendations for treatments that meet your needs. Call Atlanta Cosmetic Urology today.
Related Conditions