Prostatitis is a painful condition of the prostate for men, which can be complex to diagnosis because it shares many of the characteristics of benign prostatic hyperplasia (BPH). We have all the latest technologies to diagnose and treat prostatitis, which is an infection or inflammation of the prostate gland. Men of all ages make appointments with our board-certified urologist, Dr. Tariq Hakky, for prostatitis or what they think may be a bladder or a urinary tract infection (UTI). Prostatitis can be acquired in the prostate by the same bacteria in a UTI. Many of our Atlanta Cosmetic Urology patients make their appointment with Dr. Hakky when the symptoms will not go away. They present the following symptoms:
Fever
Extreme pain or pressure felt in the bladder or rectum (the lower back)
Painful, burning sensation during urination and ejaculation
Feeling like you have a full bladder all the time
Blood in your semen
Split urine stream (also called urinary spraying)
Dr. Hakky can diagnose you with chronic prostatitis if you have it persistently for three or more months. He will also need to rule out prostate cancer and BPH in the diagnostic phase of your treatment. Call today and schedule your physical exam with Dr. Hakky at Atlanta Cosmetic Urology.
Reviews
"Dr Hakky is the best around ! After having a major car accident in 2007, I had very bad nerve damage after my pelvic surgery and ED was a serious issue! I tried other options for years and We talked and the Titan implant and it was the very best option! Awesome Doctor, and Fantastic work ! My life has completely changed for the better! I'm a brand new man. I highly recommend Dr Hakky ! He treats all of his patients with respect and the best knowledge you will receive about whatever issues you are having! He will definitely get any issues squared away !"
- L.T. /
Google /
Apr 24, 2021
"My husband and I heard about Dr. Hakky through a close family friend. We went in for a consultation and he was nothing but respectful and professional in every sense. He made my husband feel comfortable which is extremely rare being that he absolutely hates seeing ANY DOCTOR lol! It was a match made in heaven and to this day my husband still goes into see him! He does not trust anyone else! He's the best "dick doctor" in GA!"
- S.S. /
Google /
Mar 22, 2021
"Dr. Tariq Hakky is one of the best urologists I have had the pleasure of meeting. He is knowledgable, well informed, friendly, and above all a true professional. I received a penile implant and he performed a great surgery. I had very little pain and almost no bruising at all. I couldn't be happier with the result. Highly recommend him if you're suffering from ED and are looking to get an implant."
- M. /
Healthgrades /
Dec 29, 2020
"Excellent work."
- J.V. /
Google /
Jul 28, 2020
"My wife and I have been struggling with fertility and we were recommended to Dr Hakky. He was super detailed and really took the time to understand our issues. His ability to listen and problem solve is worth the extra driving to his office."
- C.C. /
Google /
Jul 14, 2020
Previous
Next
There are four types of prostatitis:
Acute bacterial prostatitis
Chronic prostatitis
Chronic nonbacterial prostatitis (pelvic pain syndrome)
Chronic bacterial prostatitis
There are multiple treatment courses that Dr. Hakky may provide you if you do have prostatitis, such as:
Antibiotics
The prostate can have a robust bacterial infection that takes many weeks to eliminate with antibiotics. You will need to take every pill prescribed to you or risk the reinfection of your prostate.
Alpha-blockers
An alpha-blocker is a medication that keeps the muscles in your prostate relaxed by blocking norepinephrine. This makes urinating less complicated.
Prescribed pain relievers for urination
Urinary analgesics are a specific type of pill you can take that will make urinating less painful.
Lifestyle changes
Eating a healthy diet without triggers, like caffeine, spicy, or acidic foods, can keep inflammation at bay. It is also recommended that you stop drinking alcohol and caffeine to prevent painful episodes within your prostate.
The evaluation process for prostatitis involves multiple tests to detect the condition. We will do both a urinalysis and a urine culture to check for the presence of the bacteria that cause prostatitis. A semen culture may be collected to see if bacteria is leaking from the prostate. To look for a pocket of infection (also known as an abscess), Dr. Hakky may order an ultrasound. For a more aggressive course of action, Dr. Hakky can also perform a cystoscopy for an inside look in your prostate and bladder to see what could be causing the problem.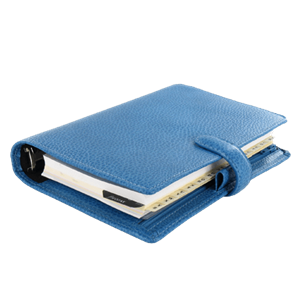 Plan Your Procedure
Recovery Time

2 Days

Average Procedure Time

15 Minutes

Post-op Follow-up

2 Weeks

Procedure Recovery Location

Outpatient
Contact Us
What Is The Pain Telling You?
Living with the stinging sensations that prostatitis can cause for months at a time can be managed with the proper care of an experienced urologist. Dr. Hakky can diagnose your prostate condition (whether it is prostatitis or not). The first step is making an appointment at Atlanta Cosmetic Urology for a physical examination in our Atlanta, GA office.
Related Treatments