Originally developed to assist with post-surgical recovery, viable cells derived from one's own tissues work to regenerate and repair surrounding cells. At Atlanta Cosmetic Urology, board-certified urologist Dr. Tariq Hakky utilizes this innovative method to address the concerns and causes of erectile dysfunction. Taken from adipose tissue or bone marrow from the hip, these cells are separated in a centrifuge and injected into the penile erectile tissue. Once injected, they encourage the repair and replacement of nearby cells over time. The use of adipose-derived cells in the treatment of erectile disorders has shown to be effective, which is why Dr. Hakky is proud to offer this service at his Atlanta, GA urology office for those struggling to combat their ED.
Reviews
"Dr Hakky is the best around ! After having a major car accident in 2007, I had very bad nerve damage after my pelvic surgery and ED was a serious issue! I tried other options for years and We talked and the Titan implant and it was the very best option! Awesome Doctor, and Fantastic work ! My life has completely changed for the better! I'm a brand new man. I highly recommend Dr Hakky ! He treats all of his patients with respect and the best knowledge you will receive about whatever issues you are having! He will definitely get any issues squared away !"
- L.T. /
Google /
Apr 24, 2021
"My husband and I heard about Dr. Hakky through a close family friend. We went in for a consultation and he was nothing but respectful and professional in every sense. He made my husband feel comfortable which is extremely rare being that he absolutely hates seeing ANY DOCTOR lol! It was a match made in heaven and to this day my husband still goes into see him! He does not trust anyone else! He's the best "dick doctor" in GA!"
- S.S. /
Google /
Mar 22, 2021
"Dr. Tariq Hakky is one of the best urologists I have had the pleasure of meeting. He is knowledgable, well informed, friendly, and above all a true professional. I received a penile implant and he performed a great surgery. I had very little pain and almost no bruising at all. I couldn't be happier with the result. Highly recommend him if you're suffering from ED and are looking to get an implant."
- M. /
Healthgrades /
Dec 29, 2020
"Excellent work."
- J.V. /
Google /
Jul 28, 2020
"My wife and I have been struggling with fertility and we were recommended to Dr Hakky. He was super detailed and really took the time to understand our issues. His ability to listen and problem solve is worth the extra driving to his office."
- C.C. /
Google /
Jul 14, 2020
Previous
Next
ED can be caused by a variety of contributing factors, both physical and psychological. Some of the most notable are:
Aging
Stress
Low self-esteem
High blood pressure
Diabetes
Heart disease
Depression
Peyronie's disease
Most men who suffer from erectile dysfunction are candidates to receive this service. However, to fully assess your eligibility, Dr. Hakky will go over your medical history and any medications you are taking. In order to get the most out of your treatment, he will work to determine the underlying cause of your erectile dysfunction. This may lead him to pair your penile shots with other surgical or nonsurgical solutions, crafting a personalized treatment program designed to meet your unique needs and goals.
Your penile shot treatment will begin with an extraction of adipose tissue from which your injection will be created. First, Dr. Hakky will see you in a private consultation room and ensure that you are comfortable. When you are ready, he will apply a local anesthetic to the area where fat will be taken. These fat cells will be filtered in a centrifuge by a process that will isolate the viable cells. When your autograft injectable has been crafted, Dr. Hakky will carefully inject the substance into the erectile tissue with a fine microneedle. The injection process itself only takes 15 minutes to complete, and this service is performed in-office at our Atlanta, GA urology practice. Following your treatment, Dr. Hakky will talk with you about what to expect. From there, you will schedule your follow-up appointment.
Following your penile injection, you should be well enough to continue with your daily activities. The estimated recovery time typically lasts around 2 – 4 weeks, and Dr. Hakky will want you to come in for a follow-up appointment in two weeks to ensure that you are healing well. He will also give you aftercare instructions and let you know if you should avoid any activities for a set amount of time. Depending on the severity of your erectile dysfunction, you may require additional cell renewal shot treatments over a period of time. You could also benefit from coming in every so often to maintain your results and performance. Because the regenerative cells will repair and regenerate damaged cells over a period of time, it will likely be several weeks before you are able to see the full extent of your results.
Your erectile dysfunction solution isn't only limited to penile shots. Currently, there is a large pool of procedures available designed for the specific purpose of treating or correcting ED. If you are seeking a different solution to reach your end goals, Dr. Hakky also offers the ever-popular Priapus shot (also called the P-Shot®). Named for the Greek god Priapus, the P-Shot is a minimally invasive, nonsurgical injection crafted from platelet-rich plasma derived from your own blood. This method, called PRP therapy, involves taking the patient's blood, which is then placed in a centrifuge, allowing the platelet-rich plasma to be isolated. From there, your injectable is crafted and injected into the selected areas of the penile tissue.
Because the substance is created using the patient's blood, there is often very little risk for any infection or adverse effect. This service has been shown to aid in increasing the size, girth, and function of the penis, as well as aiding in the treatment of ED. This PRP solution is only one of the many additional services Dr. Hakky offers at his urology practice. We invite you to contact Atlanta Cosmetic Urology to learn about other procedures, like the P-Shot.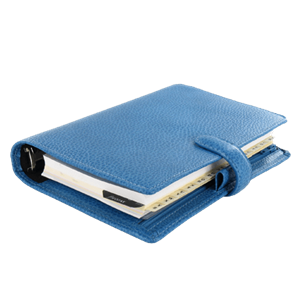 Plan Your Procedure
Recovery Time

2 – 4 Weeks

Average Procedure Time

15 Minutes

Post-op Follow-up

2 Weeks

Procedure Recovery Location

Outpatient
Contact Us
Explore our Innovative Options
Erectile dysfunction is a sexual disorder that can result from a variety of situations, such as aging, diabetes, and stress. This condition often leads to a loss of confidence and hampered sexual health. However, with all of the advanced technologies and techniques available, there is no reason why you should suffer in silence. Board-certified urologist Dr. Hakky offers a full library of services developed to treat your ED. Schedule a one-on-one consultation at our Atlanta, GA urology practice today. See how our team at Atlanta Cosmetic Urology can allow you to regain your sexual health.
Related Treatments