At Atlanta Cosmetic Urology, we offer prohormones for our patients who want to improve their lives, age well, lose weight, and recover from muscle fatigue or injury. Our board-certified urologist, Dr. Tariq Hakky, offers prohormone consultations in his office in Atlanta, GA. Dr. Hakky defines prohormones as proteins that are converted into active hormones in the body. He prescribes prohormone compounds of Nandrolone, DHEA, and Sermorelin for men and women who require an adjustment in their hormone levels. A blood panel (hormone tests) is required for diagnosis and will be closely monitored throughout treatment. If you would like to learn more about prohormones, please call us at Atlanta Cosmetic Urology to begin your journey to better health.
Reviews
"Dr Hakky is the best around ! After having a major car accident in 2007, I had very bad nerve damage after my pelvic surgery and ED was a serious issue! I tried other options for years and We talked and the Titan implant and it was the very best option! Awesome Doctor, and Fantastic work ! My life has completely changed for the better! I'm a brand new man. I highly recommend Dr Hakky ! He treats all of his patients with respect and the best knowledge you will receive about whatever issues you are having! He will definitely get any issues squared away !"
- L.T. /
Google /
Apr 24, 2021
"My husband and I heard about Dr. Hakky through a close family friend. We went in for a consultation and he was nothing but respectful and professional in every sense. He made my husband feel comfortable which is extremely rare being that he absolutely hates seeing ANY DOCTOR lol! It was a match made in heaven and to this day my husband still goes into see him! He does not trust anyone else! He's the best "dick doctor" in GA!"
- S.S. /
Google /
Mar 22, 2021
"Dr. Tariq Hakky is one of the best urologists I have had the pleasure of meeting. He is knowledgable, well informed, friendly, and above all a true professional. I received a penile implant and he performed a great surgery. I had very little pain and almost no bruising at all. I couldn't be happier with the result. Highly recommend him if you're suffering from ED and are looking to get an implant."
- M. /
Healthgrades /
Dec 29, 2020
"Excellent work."
- J.V. /
Google /
Jul 28, 2020
"My wife and I have been struggling with fertility and we were recommended to Dr Hakky. He was super detailed and really took the time to understand our issues. His ability to listen and problem solve is worth the extra driving to his office."
- C.C. /
Google /
Jul 14, 2020
Previous
Next
To be considered as a candidate for prohormones, you will need to go through Dr. Hakky's diagnostic evaluation and blood tests to determine your eligibility. Atlanta Cosmetic Urology treats men, women, and transgender patients with medical conditions or symptoms, like:
Obesity
Slow metabolism
Chronic pain and inflammation in the muscles and/or joints
Muscle fatigue and/or atrophy
Wounds that are slow to heal
Abdominal lipodystrophy
Injuries in recovery
Sexual health concerns (difficulty with arousal, low overall libido, and/or lubrication issues)
Low energy
If you are experiencing any of these symptoms, then consulting with an experienced prohormone specialist, like Dr. Hakky, is an excellent idea.
Once you have had your one-on-one consultation with Dr. Hakky and discussed your hormone levels, then you can start treatment planning. The prohormones that he prescribes may be taken as a pill or as a shot. We may need to teach you how to give yourself an injection so that you can receive the highest-quality compound medication for the healthiest outcome.
Nandrolone
Intramuscular injections of nandrolone can assist the body in building muscle, reducing inflammation, and easing joint pain. It is an androgenic anabolic steroid that is not just used for building muscles. It can also be given to postmenopausal women for osteoporosis or to a patient recovering from an injury.
DHEA
Dehydroepiandrosterone (DHEA) is naturally found within the bodies of both men and women. As we age, the DHEA levels drop significantly and interrupt the functionality of other hormones, like estrogen. When DHEA decreases for women, it takes estrogen along with it. This causes medical problems, like vaginal dryness. Dr. Hakky wants you to know that no matter what your gender, DHEA can renew your hormone levels and your sexual wellness. It can be taken orally or via injection.

Sermorelin
Because it stimulates the production of human growth hormone, sermorelin can improve your metabolism and give you a boost in your weight loss efforts. Sermorelin can be taken as an oral medication (pill) or as an injection.
We can send your prohormone prescription to the Empower Compounding Pharmacy where you can order your supply. A cycle of prohormone therapy usually lasts for 3 – 6 months, but this is dependent on how you respond to the treatment, the severity of symptoms, and how well you tolerate the side effects. Many of our patients see improvement within 4 – 6 weeks of starting the therapy, such as:
Increase in muscle mass
More energy and focus
Abdominal weight loss
Reduction in joint pain
Satisfying night's sleep
Enhanced lubrication during sexual arousal
Monitoring your hormone levels will be of the utmost importance in guiding your treatment. Dr. Hakky will want you to have blood work completed before he refills prescriptions. Then he can increase or decrease your dosage as needed.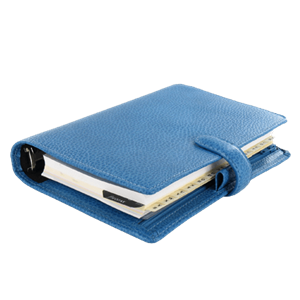 Plan Your Procedure
Recovery Time

N/A

Average Procedure Time

N/A

Post-op Follow-up

3 – 6 Weeks

Procedure Recovery Location

N/A
Contact Us
You can rehabilitate your body with prohormones as established by your treatment plan with Dr. Hakky through the Empower Compounding Pharmacy. Supporting your hormone levels with supplemental therapies, like prohormones, can make a night and day difference in how you feel and function. Schedule a consultation at Atlanta Cosmetic Urology in Atlanta, GA to meet with our board-certified urologist, Dr. Hakky, to get started.
Related Treatments