About Nutrition & Weight Loss
When it comes to weight loss and nutrition, our team at Atlanta Cosmetic Urology provide services to any individual who would like person-centered treatment. Our board-certified urologist, Dr. Tariq Hakky, takes most of the guesswork out of your nutrition plan by creating a diet based on what your body needs. He does this by testing your blood for certain hormone levels and if you are deficient in any vitamins or minerals. Then you can have a detailed conversation with a nutritionist about what your diet should be.
Fueling your body with what it needs is a major factor in being successful at losing the weight and keeping it off. If you would like to learn more about our weight loss program, meal prepping service, meal supplements, and vitamins, please contact our office in Atlanta, GA. Dr. Hakky will consult with men, women, and transgender patients of all ages.
Reviews
"Dr Hakky is the best around ! After having a major car accident in 2007, I had very bad nerve damage after my pelvic surgery and ED was a serious issue! I tried other options for years and We talked and the Titan implant and it was the very best option! Awesome Doctor, and Fantastic work ! My life has completely changed for the better! I'm a brand new man. I highly recommend Dr Hakky ! He treats all of his patients with respect and the best knowledge you will receive about whatever issues you are having! He will definitely get any issues squared away !"
- L.T. /
Google /
Apr 24, 2021
"My husband and I heard about Dr. Hakky through a close family friend. We went in for a consultation and he was nothing but respectful and professional in every sense. He made my husband feel comfortable which is extremely rare being that he absolutely hates seeing ANY DOCTOR lol! It was a match made in heaven and to this day my husband still goes into see him! He does not trust anyone else! He's the best "dick doctor" in GA!"
- S.S. /
Google /
Mar 22, 2021
"Dr. Tariq Hakky is one of the best urologists I have had the pleasure of meeting. He is knowledgable, well informed, friendly, and above all a true professional. I received a penile implant and he performed a great surgery. I had very little pain and almost no bruising at all. I couldn't be happier with the result. Highly recommend him if you're suffering from ED and are looking to get an implant."
- M. /
Healthgrades /
Dec 29, 2020
"Excellent work."
- J.V. /
Google /
Jul 28, 2020
"My wife and I have been struggling with fertility and we were recommended to Dr Hakky. He was super detailed and really took the time to understand our issues. His ability to listen and problem solve is worth the extra driving to his office."
- C.C. /
Google /
Jul 14, 2020
Previous
Next
While you might think that the best candidates would be overweight men and women looking for solutions to lose a significant amount of weight, the truth is, we all need to nourish our bodies well, exercise, and maintain our health to age well. At Atlanta Cosmetic Urology, anyone who wants to have a better diet for weight loss or not, our nutrition services can improve other aspects of your health. The way you fuel your body (or don't) has an impact on your ability to function on all levels.
The first component of our weight loss and nutrition services is our diagnostic evaluation. Dr. Hakky will perform a physical exam, check your vitals, measure your weight, and ask you about your lifestyle and medical history. He will review your current medications (both prescription and over-the-counter) to see what you are already doing for your health. This is the appointment where you will have the chance to give Dr. Hakky an overall picture of your health and life so that he can make informed recommendations.
Based on your body and presenting symptoms, Dr. Hakky will order fasting blood work similar to the testing you have during an annual physical exam with your primary care physician. He will look at your hormones, blood sugar, cholesterol, inflammation markers, vitamin deficiencies, and more with these tests. With the findings, Dr. Hakky may find an underlying cause or a condition that is contributing to your trouble in losing weight. Then he can suggest medications to diminish the deficiencies.
With all of this gathered information, we can set up a nutrition plan for you to go by to help you regain your health. If you feel that you do not have the time or talent for cooking, we can also offer you meal prepping services through a nutritionist. Our team at Atlanta Cosmetic Urology wants to see you succeed. Of course, there will be several follow-up appointments throughout your weight loss. We will provide you with continued support from day one until you are ready to manage it on your own. Dr. Hakky is an excellent resource and physician to have on your side when it comes to refining your health. He will guide you and tweak your program as needed to get to the goals you set for yourself.
When your body is properly nourished and working to its full potential, you are more likely to live the best life for which we all strive. Our team at Atlanta Cosmetic Urology wants you to lose weight (if needed) but mostly to gain back the energy, vitality, and clarity you can through your nutrition. You may also experience less allergy or asthma attacks, acne breakouts, skin infections, better quality of sleep, improved mood, and fewer days missed from being sick. Many of our patients at Atlanta Cosmetic Urology who have been through our nutrition and weight loss program also report to feeling less stressed, more focused, productive at work, and find that their everyday activities are more manageable since they have more energy.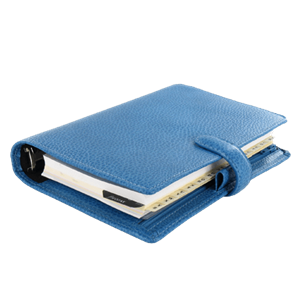 For a healthy, Nourished life
Getting your nutrition on the right path can be a game changer in your state of health, energy levels, ability to lose weight, and keep the excess fat off your body. You can come into Atlanta Cosmetic Urology in Atlanta, GA and talk to our team about our nutrition and weight loss services that can get you back on track to a healthier, trimmer you. Schedule your consultation today.
Related Treatments