About Integrative Medicine
The way our bodies operate can be considered similar to a machine with every facet interconnected, working together to perform functions and maintain our wellness. However, this harmony can be interrupted by something seemingly unrelated or unexpected. This is why board-certified urologist Dr. Tariq Hakky, in addition to his surgical and urological accomplishments, endorses and practices holistic medical approaches at Atlanta Cosmetic Urology. We offer acupuncture services, Nutraceuticals, and usage of hyperbaric oxygen therapy (HBOT). If you would like to ask a question or learn more about how integrative medicine can help you, please make an appointment at our Atlanta, GA office to discuss it with Dr. Hakky.
Reviews
"Dr Hakky is the best around ! After having a major car accident in 2007, I had very bad nerve damage after my pelvic surgery and ED was a serious issue! I tried other options for years and We talked and the Titan implant and it was the very best option! Awesome Doctor, and Fantastic work ! My life has completely changed for the better! I'm a brand new man. I highly recommend Dr Hakky ! He treats all of his patients with respect and the best knowledge you will receive about whatever issues you are having! He will definitely get any issues squared away !"
- L.T. /
Google /
Apr 24, 2021
"My husband and I heard about Dr. Hakky through a close family friend. We went in for a consultation and he was nothing but respectful and professional in every sense. He made my husband feel comfortable which is extremely rare being that he absolutely hates seeing ANY DOCTOR lol! It was a match made in heaven and to this day my husband still goes into see him! He does not trust anyone else! He's the best "dick doctor" in GA!"
- S.S. /
Google /
Mar 22, 2021
"Dr. Tariq Hakky is one of the best urologists I have had the pleasure of meeting. He is knowledgable, well informed, friendly, and above all a true professional. I received a penile implant and he performed a great surgery. I had very little pain and almost no bruising at all. I couldn't be happier with the result. Highly recommend him if you're suffering from ED and are looking to get an implant."
- M. /
Healthgrades /
Dec 29, 2020
"Excellent work."
- J.V. /
Google /
Jul 28, 2020
"My wife and I have been struggling with fertility and we were recommended to Dr Hakky. He was super detailed and really took the time to understand our issues. His ability to listen and problem solve is worth the extra driving to his office."
- C.C. /
Google /
Jul 14, 2020
Previous
Next
Integrative medicine is rooted in the philosophy that improves health by engaging with every element of your wellbeing. Integrative medicine accomplishes this by addressing your physical, mental, and spiritual health. Dr. Hakky's alternative-based therapies promote overall health and wellness for every patient. Generally, Dr. Hakky provides integrative medicine to patients he has consulted with for other medical conditions. However, you could be considered a candidate as well after a physical examination, blood work, and any other tests that Dr. Hakky deems necessary before taking your treatment into a certain direction.
Integrative medical treatments can be performed on their own to promote general wellness, or they can work along with other procedures or services (such as using acupuncture as the secondary treatment for infertility).
Nutraceutical Supplements
Nutraceuticals are pharmacy-grade nutrients derived from organic and non-GMO prebiotics, probiotics, dietary fiber, and other benefit-rich substances contained in whole foods. These supplements are unique in that they are a subset of dietary supplements that are designed to assist in the prevention of sickness. These innovative tablets accomplish this because they are crafted utilizing natural components that have health-promoting, disease-preventing properties.
Acupuncture is an age-old practice that involves the application of ultra-fine needles, targeting certain spots along the body (called Qi) where energy can be manipulated. This allows the acupuncturist to regulate your body's flow of energy.
This long-performed treatment operates by the philosophy that energy flows in meridians, which are harmonious, interconnected pathways that run all throughout the body. When you sustain an injury or endure an illness, one or several of these pathways can become obstructed. This block creates an internal imbalance and disrupts the flow of your energy throughout various, seemingly unrelated parts of your body. Acupuncture is performed to redirect your body's flow of energy.
Hyperbaric Oxygen Therapy
Oxygen plays a vital role in the overall function of our bodies. When you're deprived of oxygen, the deprivation tremendously affects your body's ability to perform basic functions. Atlanta Cosmetic Urology offers hyperbaric oxygen therapy in a pressurized unit, allowing you to breathe in pure oxygen by a process that increases the surrounding air pressure by 300 percent. Hyperbaric oxygen therapy is especially helpful with persistent infections or wounds that will not heal (such as diabetes-related wounds).
The additional benefits of this hyperbaric oxygen therapy treatment, such as the strengthening of your blood flow, can also help with erectile dysfunction.
Depending on the holistic therapy you receive, you may require multiple sessions and several weeks to fully see your results. Nutraceuticals work steadily to improve your overall health and wellness by incorporating vital nutrients into your diet while acupuncture may improve your condition with just a couple of sessions. Dr. Hakky will be upfront with you regarding the benefits of these alternative-based services. He will also be able to recommend the number of sessions you will require, as well as an estimated follow-up time for your next appointment.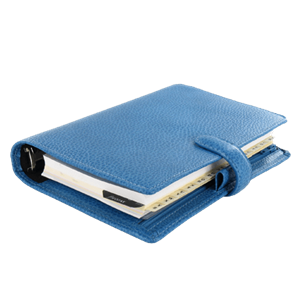 Explore A Holistic Approach
At Atlanta Cosmetic Urology, Dr. Hakky offers holistic, integrative medicine to jumpstart your health or work in tandem with other treatments at his Atlanta, GA practice. Contact our office to schedule a one-on-one appointment with Dr. Hakky. Learn how you can achieve improved health with these all-encompassing therapies with acupuncture, supplements, and hyperbaric oxygen therapy.
Related Treatments