Cellulite is a very common imperfection that affects as many as 90% of women. While weight gain can increase the amount you have, cellulite is not directly related to weight or body type. Many women seek the help of professionals, like board-certified physician Dr. Tariq Hakky, to reduce the appearance of their cellulite on their buttocks. Thanks to advances in the aesthetic industry, Dr. Hakky is proud to announce the use of Xiaflex, an injectable cellulite reduction treatment that has provided outstanding results for patients in the Atlanta, GA community. Xiaflex is already approved by the FDA for the treatment of other conditions and is in the third phase of clinical trials for cellulite reduction on the buttocks. To learn more about this exciting treatment, contact Atlanta Cosmetic Urology to schedule your consultation.
Reviews
"Dr Hakky is the best around ! After having a major car accident in 2007, I had very bad nerve damage after my pelvic surgery and ED was a serious issue! I tried other options for years and We talked and the Titan implant and it was the very best option! Awesome Doctor, and Fantastic work ! My life has completely changed for the better! I'm a brand new man. I highly recommend Dr Hakky ! He treats all of his patients with respect and the best knowledge you will receive about whatever issues you are having! He will definitely get any issues squared away !"
- L.T. /
Google /
Apr 24, 2021
"My husband and I heard about Dr. Hakky through a close family friend. We went in for a consultation and he was nothing but respectful and professional in every sense. He made my husband feel comfortable which is extremely rare being that he absolutely hates seeing ANY DOCTOR lol! It was a match made in heaven and to this day my husband still goes into see him! He does not trust anyone else! He's the best "dick doctor" in GA!"
- S.S. /
Google /
Mar 22, 2021
"Dr. Tariq Hakky is one of the best urologists I have had the pleasure of meeting. He is knowledgable, well informed, friendly, and above all a true professional. I received a penile implant and he performed a great surgery. I had very little pain and almost no bruising at all. I couldn't be happier with the result. Highly recommend him if you're suffering from ED and are looking to get an implant."
- M. /
Healthgrades /
Dec 29, 2020
"Excellent work."
- J.V. /
Google /
Jul 28, 2020
"My wife and I have been struggling with fertility and we were recommended to Dr Hakky. He was super detailed and really took the time to understand our issues. His ability to listen and problem solve is worth the extra driving to his office."
- C.C. /
Google /
Jul 14, 2020
Previous
Next
Ideal candidates for cellulite reduction with Xiaflex have visible cellulite on their buttocks. Many patients will have attempted other cellulite-reducing options without receiving the results they hoped for. Xiaflex is comprised of collagenase clostridium histolyticum (CCH), which dissolves the collagen cords in the buttocks, smoothing the area and reducing the appearance of cellulite. Dr. Hakky will discuss your aesthetic goals, medical history, and any drug allergies before determining whether Xiaflex is right for you.
The Xiaflex procedure is quite simple. Dr. Hakky will determine where the injections should be placed for optimal results and inject the liquid into your buttocks after the treatment sites have been cleaned. The number of injections that you will need will be determined by Dr. Hakky after an assessment of your treatment area (but typically Dr. Hakky does four cycles consisting of two shots per cycle). Injections are most commonly placed in each buttock for a symmetrical result. As is the case with any type of injection, you may experience a pinch when the needle pierces your skin. Otherwise, risks and side effects are rarely experienced with Xiaflex.
Patients can return to work or their daily activities immediately after their procedure as Xiaflex is not an invasive procedure and does not require a recovery period. As the solution works to dissolve collagen fibers, patients will enjoy smoother skin and reduced cellulite. Xiaflex has been widely studied in clinical trials and is approved by the FDA for the treatment of many conditions. As such, Dr. Hakky trusts and utilizes the medication to offer area women a unique and exciting opportunity.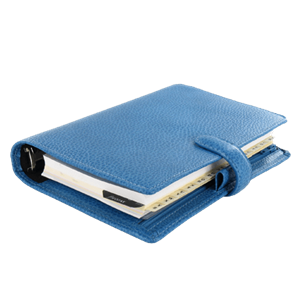 Boost your confidence and smooth your cellulite with Xiaflex. If diet and exercise are not able to provide you with the results you deserve and you long for cellulite reduction, contact Atlanta Cosmetic Urology to learn more about Xiaflex. Dr. Tariq Hakky looks forward to meeting with you during a consultation to discuss your goals and explain the benefits of cellulite reduction with Xiaflex.