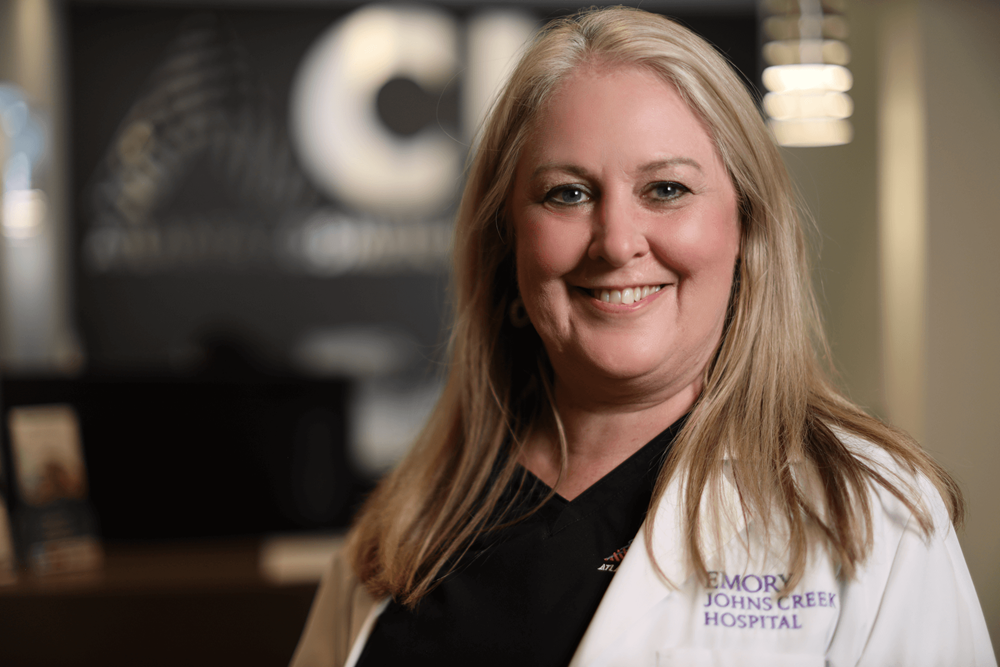 Having completed her Bachelor of Science at Wichita State University, where she graduated magna cum laude from a community-based nursing program, Diane Spiva has worked in the healthcare field for more than 30 years. As an undergraduate, she served as the President of the College of Healthcare's Student Leadership Council, was awarded the Dean's Leadership Award and inducted into Sigma Theta Tau Nursing Honor Society.
Thereafter, having several years experience working as a Registered Nurse in the Surgical Intensive Care Unit (SICU) at a Level 1 trauma center, she attended Newman University where she completed her Master's of Science in Nurse Anesthesia degree, with honors.
While enjoying her time as a Nurse Anesthetist, Diane desired a career that would afford greater opportunity for patient interaction and meaningful healthcare outcomes, so that she pursued and completed the Post-Master's Family Nurse Practitioner program at the University of Alabama in Huntsville and was awarded Spirit of Nursing award, while also maintaining a perfect 4.0 GPA.
Since completing her graduate studies, Diane has practiced as a nurse practitioner for more than 5 years providing compassionate and culturally sensitive uro-gynecology care of women and urology-surgical care of male and female patients. Diane functions as an independent healthcare provider, responsible for providing comprehensive care to both well and ill patients, primarily in an outpatient setting. She holds a high degree of clinical expertise, working with patients with acute and chronic illnesses commonly encountered in urology and gynecology. Her main interest, passion, specialized experience and training includes; interstitial cystitis, overactive bladder, pelvic pain and pelvic floor disorders.
Diane is a member of the American Academy of Nurse Practitioners and is passionate about serving her patients and community. In her spare time, Diane enjoys reading and spending time with her fiancé, family, dogs and friends on the lake, at the beach and attending college football games.